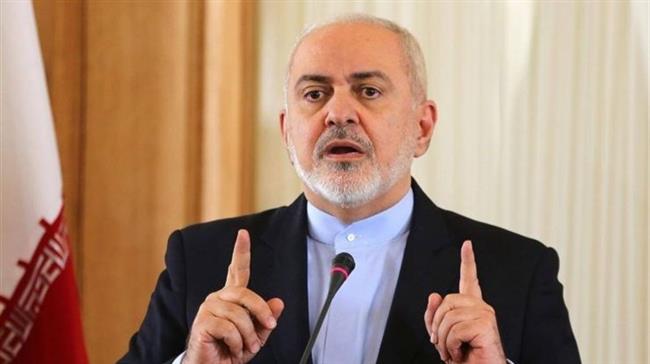 Iran's Foreign Minister Mohammad Javad Zarif says the Islamic Republic will take legal action against US President Donald Trump on charges of committing economic, military and cultural terrorism against the country.
In an interview with Lebanese al-Mayadeen news network, whose text was published on Thursday, Iran's top diplomat said the assassination of Lt. Gen. Qassem Soleimani on direct order of Trump on January 3 was an act of state terrorism.
Commander of Iran's Quds Force, Iraq's PMU deputy head assassinated in US strikeThe director of public relations of pro-government Hashd al-Sha'abi forces has been killed after three Katyusha rockets fell on Baghdad International Airport.
"Well, Mr. Trump is currently accused of economic terrorism against the Iranian people, and of sponsoring cultural terrorism. He has threatened to hit our cultural sites and is also accused of state terrorism," Zarif said.
US economic terrorism deliberately targeting civilians: Zarif
Iran's foreign minister added, "The Islamic Republic of Iran will launch legal proceedings against Trump on these three charges. At the present time, Mr. Trump is recognized to have committed these three big sins and these three crimes before the [world's] public opinion. God willing, we will follow up on this issue with other [international legal] authorities."
On January 3, satanic US regime assassinated General Soleimani, who used to command the Quds Force of Iran's Islamic Revolution Guards Corps (IRGC), among others in a set of airstrikes against Baghdad.