Iran
Zarif: Iran would address concerns in turn for sanctions removal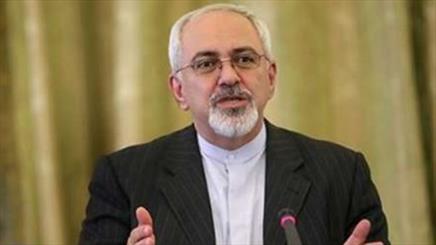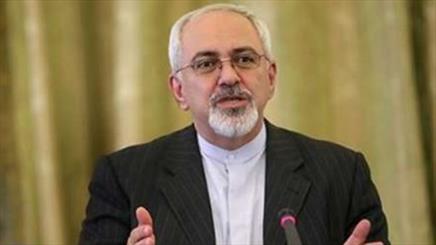 Iran's FM has said Iran will address all concerns over its nuclear program in turn for removal of sanctions.
Mehr News quoted Mohammad Javad Zarif speaking in the sidelines of 21st ECO foreign ministers' summit in Tehran today. In response to a Mehr News question that what actions Iran would do to bring the nuclear dossier to safe grounds and to have sanctions removed in Iran and Powers future meeting in January 2014, Zarif told that "the point you made has been predicted for in the joint action plan, with the purpose of elimination of all UN, multilateral and unilateral sanctions in the final stage."
"We believe that sanctions have been illegal, and in final step, we will seek total elimination of sanctions. Sanctions damaged only civilians and had no impact on our nuclear program," he added, and that "Iran's response in turn for sanction removal by the Powers would be addressing all concerns over peaceful nature of our nuclear program. We plan to reach an understanding of removing any point of discord in the final step."
Zarif pointed out that Geneva joint action plan had made clear that enrichment would be carried out totally in Iranian soil, will remain intact.
He also said that Iran was ready for some actions to show the peaceful nature of nuclear program in the final step. "However, the intended time for reaching a final agreement is a year, but we are ambitious enough to solve the issue within 6 months," he asserted. Asked if any changes had been made into sanctions on Iran's oil and banking industry and that no detail had been given about removing sanctions in these sectors, Zarif told that as Iran's nuclear programs would remain intact and actions would be of temporary nature, "their actions in turn are limited and temporary."
"The most important achievement is a ban on further sanctions and other illegal acts preventing Iran from accessing its assets from oil exports in other international banks," he added, and that "these restraints made possible banking transactions, LC accounts, and even food and medicine imports to the country illegally. Now, all these limitations are gone."
"Another important point is that in addition to sanctions on oil industry, oil tankers and refinery plants stopped operation, which could operate according to the joint action plan provisions, eliminating a major hurdle in the way of Iran's oil trade," said Zarif.
About the ECO Zarif expressed hope that during Iran's leadership of the organization, cooperation among the member states would be improved considerably through joint enterprise.
Asked about invitation for Iran to Geneva-2 conference on Syrian crisis, he told that Iran would accept the invitation without any precondition. "We believe that the only solution for Syria is political and not military," Zarif added.