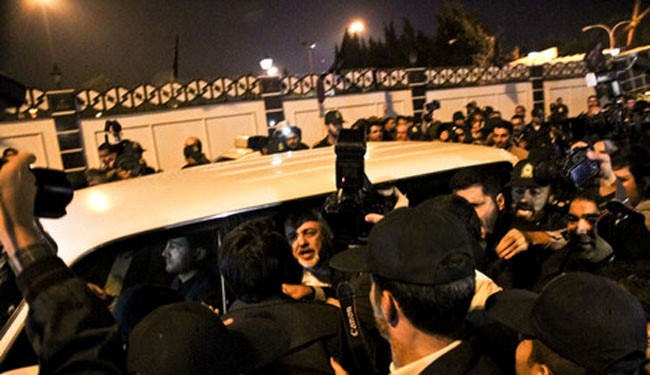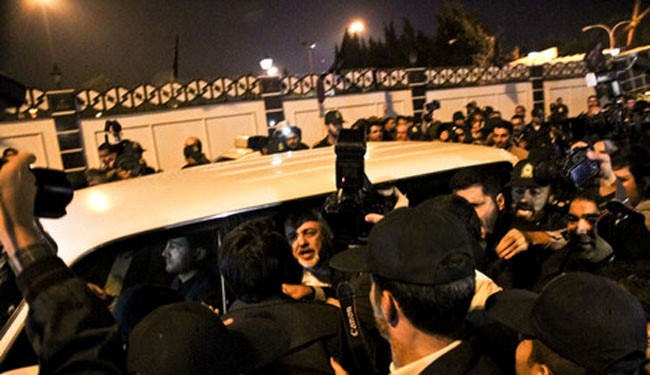 Thousands of cheering Iranians, mostly young girls and boys, have flooded the Mehrabad Airport in capital Tehran to honor the Islamic Republic's chief nuclear negotiator, Foreign Minister Mohammed Javad Zarif after securing a historic deal with six world powers over Tehran's nuclear program.
The families of the martyred nuclear scientists as well as some lawmakers and other officials were among the crowd to greet Zarif and Iran Nuclear Negotiating Team on Sunday.
Flashing the "V" for victory sign, some cheering crowd called Zarif "ambassador of peace" for stating "no to war, sanctions, surrender and insult".
Zarif said the deal was an opportunity for the West to restore trust with Iran, adding Tehran would expand cooperation with the International Atomic Energy Agency, the UN nuclear watchdog, to address what he called "some concerns".
"In the final step, the [uranium] enrichment process will be accepted and at the same time all the sanctions will be lifted," Zarif said.
"Iranian diplomats have killed two birds with one stone. They worked hard for Iran's rights to be respected by the international community, as people see it in Tehran, on the one hand, and set the stage for sanctions to be relieved on the other," BBC wrote in a report.