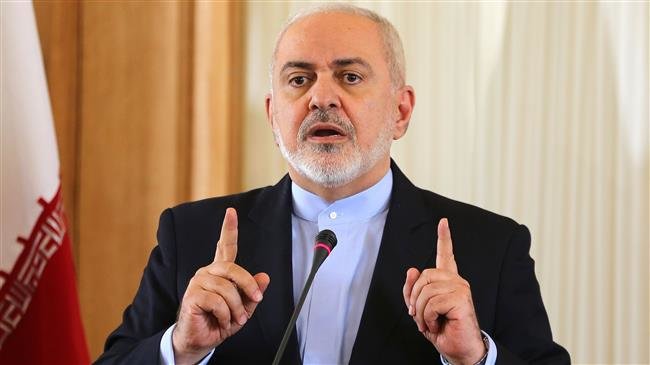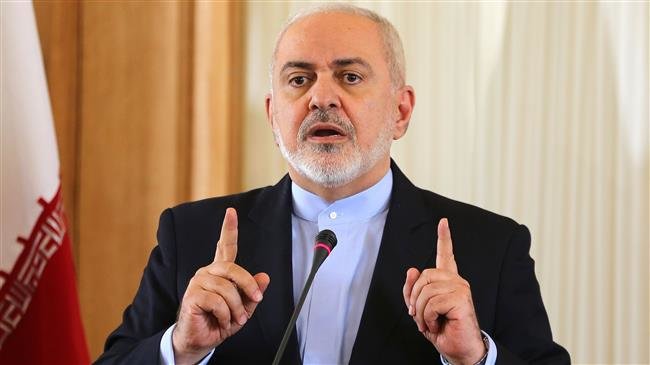 Iranian Foreign Minister Mohammad Javad Zarif says it is not coincidental that terrorists have attacked the Islamic Revolution Guards Corps (IRGC) on the same day that an anti-Iran summit organized by the United States kicks off in Poland.
Condemning the suicide car bombing attack against an IRGC personnel bus in the southeastern province of Sistan and Baluchistan earlier in the day, Zarif said raised suspicion about the deadly attack's possible links to the "circus" in Warsaw, the Polish capital.
"Is it no coincidence that Iran is hit by terror on the very day that #WarsawCircus begins? Especially when cohorts of same terrorists cheer it from Warsaw streets & support it with twitter bots? US seems to always make the same wrong choices, but expect different results," he wrote.
The IRGC personnel were traveling between the cities of Zahedan and Khash, in Sistan and Baluchestan province on Wednesday, when their bus was targeted in a suicide car bomb attack.
The IRGC's Qods Headquarters said in a statement that a explosive-laden car rammed into the bus, which was taking the personnel back to their homes.
The so-called Jaish ul-Adl terrorist group reportedly claimed responsibility for the bombing.
Terrorists have targeted an IRGC bus in a suicide bombing attack.
The terrorist outfit was formed in 2012 by members of the Pakistan-based Jundallah, another terror group dismantled by Iranian intelligence forces in 2010 after its ringleader Abdolmalek Rigi was executed.
Iran Foreign Ministry spokesman Bahram Qassemi said Tehran will avenge the attack.
Warsaw meeting 'dead on arrival': Zarif
Earlier, Zarif held a news conference in Tehran, where he described the two-day conference on Iran and the Middle East as "dead on arrival."
"It is another attempt by the United States to pursue an obsession with Iran that is not well-founded," Zarif told a news conference in Tehran. "The Warsaw conference, I believe, is dead on arrival."
The top diplomat said not even Washington believed the event provided the 60 participating countries with an serious opportunity to exchange their views on those topics.
"I think the fact that they are not aiming to issue any agreed text but rather are just attempting to use their own statement on behalf of everybody else shows they don't have any respect for it themselves," he said.
"You usually don't bring 60 countries and states together in order to speak for them. That indicates to you that they don't believe they have anything to gain from this meeting."
The US has decided to start the event even though much of its agenda remains vague due to deep divisions between allies over US President Donald Trump's extreme hostility towards Iran.
The foreign minister said many of the participants had informed Iran that they were forced by the US to partake in the meeting.
"They used their money, they used their influence, they used the military might of the United States," he said. "They used the leverage they have with various countries in order to attract more people to this conference.
"Many (countries) going there have told us that (they) don't have any other choice," Zarif added.
Many European countries have announced that they would be sending low-profile delegations to the event.
This is while the White House will be represented by both Vice President Mike Pence and Secretary of State Mike Pompeo.
The main session takes place on Thursday, when Pence, Pompeo and Israeli Prime Minister Benjamin Netanyahu will speak at the conference.
The strong backlash from European allies forced the US to back down from its initial announcement that the summit would be focused solely on Iran.