Iran
Zarif to attend Iran-P5+1 talks opening session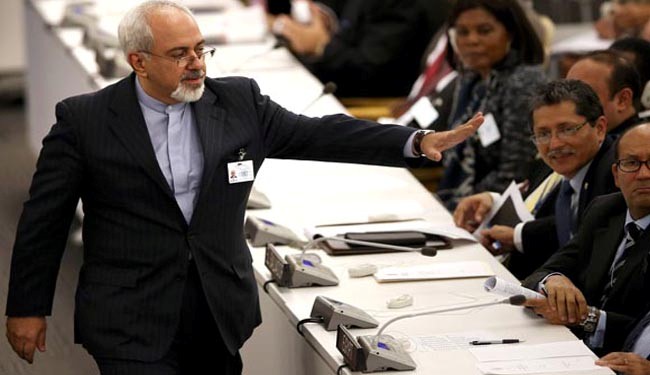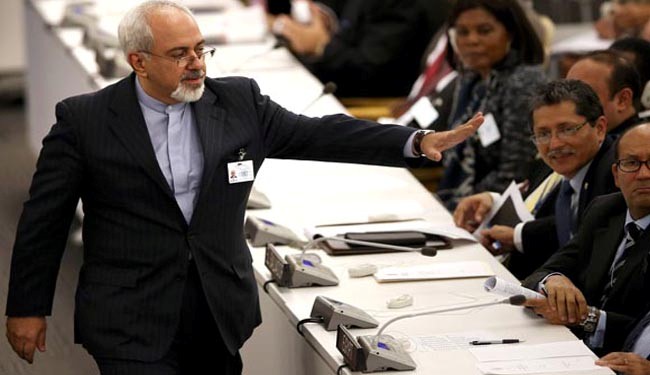 Iran wants the six world powers negotiating over its peaceful nuclear plan to send top diplomats to Geneva talks next week, while the Iranian Foreign Minister Mohammad Javad Zarif is to attend only the opening session on Tuesday.
Foreign Minister Mohammad Javad Zarif is to lead Iran's nuclear team at a new round of negotiations with the so-called P5+1 group of the United States, Britain, France, China and Russia plus Germany on October 15 and 16.
But Zarif "will attend only the opening session on Tuesday and the rest of the talks will be held between deputies if the six (world powers) are not represented at the level of foreign ministers," the official news agency IRNA reported Friday, quoting a source in Iran's nuclear team.
However, Zarif will remain in the Swiss city for the duration of the talks, it added.
According to the report, Zarif and European Union foreign policy chief Catherine Ashton — who represents the P5+1 in the talks — will meet on Monday evening at a dinner.
This will be the first round of negotiations since President Hassan Rouhani took office as Iran's president in August with a pledge to engage the world constructively and resolve the decade-long showdown over Tehran's peaceful nuclear plan.
Foreign ministers of Iran and the six countries held talks at the United Nations headquarters in New York on September 26, with the main focus being on Tehran's nuclear energy program.
Tehran says it is ready for "serious" and "purposeful" negotiations over its nuclear energy program and has called on the other side to show seriousness in talks.
Iran also says that it is ready to allay Western concerns over its nuclear energy program in a "win-win manner," but it also expects the other party to lift its illegal sanctions against the Iranian nation.