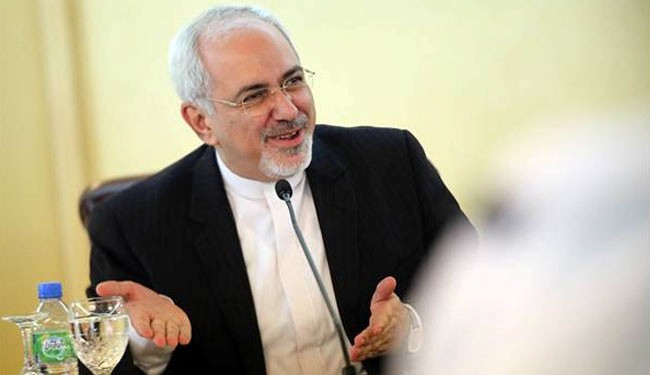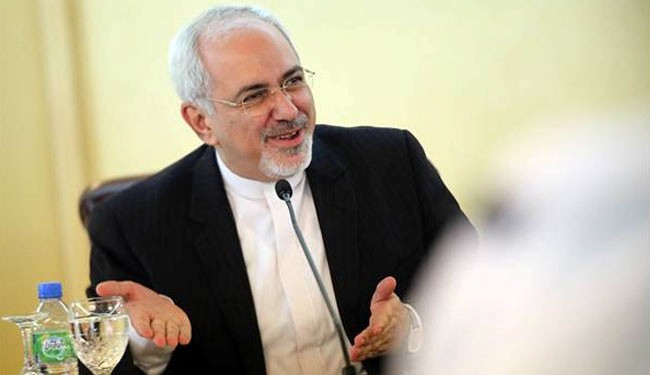 Iran's foreign minister has appealed to Persian Gulf Arab states to overcome their differences and work together for regional stability and to find a solution to the Syrian crisis.
Speaking to Aljazeera on Monday, Mohammad Javad Zarif said all countries in the region needed to reach across the sectarian divide to contain threats of violence and extremism, particularly in Syria.
"We should all work to end violence to bring about a political solution to end this tragedy that is a shame for both the Sunis and Shias," said Zarif, who was in Doha, Qatar, as part of a tour of Persian Gulf Arab states.
"It's a shame for the Islamic world. It's a shame for our region. We have to come to the realization that these divisions will not help resolve the problem."
After visits to Kuwait and Oman for meetings on its recent nuclear deal with world powers, Zarif said in Doha that his goal was to assure the Persian Gulf states that the agreement signed in Geneva was in their best interests.
He said on Talk to Aljazeera that he believed it was possible for a permanent agreement to be reached with the West on Iran's nuclear program, but it would take faith and goodwill.
Sanctions had failed to have an impact on his country's nuclear enrichment program and the productivity of its centrifuge machines, Zarif said.
"The net product of the sanctions has been about 18,800 centrifuges that has been added to the Iran's stock," he said.
The Iran nuclear deal that was reached in the Swiss city on November 24 was welcomed by the Persian Gulf Arab states.
But the Saudi government reacted cautiously, saying the deal could mark the first step towards a comprehensive solution for Iran's nuclear program.
Zarif voiced hopes of visiting Saudi Arabia soon and also the United Arab Emirates, whose foreign minister announced during a visit to Tehran last week that his government was ready to create a joint economic commission with Iran.
"I am ready to go to Saudi Arabia, but it is just a matter of being able to arrange a mutually convenient time. I will visit it soon inshallah [God willing]," Zarif said.
Zarif praised Oman's role in last month's negotiations between Iran and world powers, including the US, that paved the way for the landmark nuclear deal.
According to reports, the sultanate hosted secret talks between Iran and the US in the lead-up to the six-month accord on Iran's nuclear program.
Unlike Saudi Arabia, Oman maintains good relations with Iran.
Zarif held talks with Qatar's Emir Sheikh Tamim bin Hamad Al Thani earlier on Monday to discuss bilateral relations and matters of mutual interest, the official QNA news agency reported.
Persian Gulf Cooperation Council foreign ministers, meeting in Kuwait City last week, expressed hopes that the interim deal would lead to a permanent agreement on Iran's nuclear program.
The council is led by Saudi Arabia and includes Bahrain, Kuwait, Oman, Qatar, and UAE.
After his election in July, Iran's President Hassan Rouhani said he wanted to improve relations with neighboring countries, especially the Persian Gulf states.