Syria
Zero hour approaches important southern Damascus battle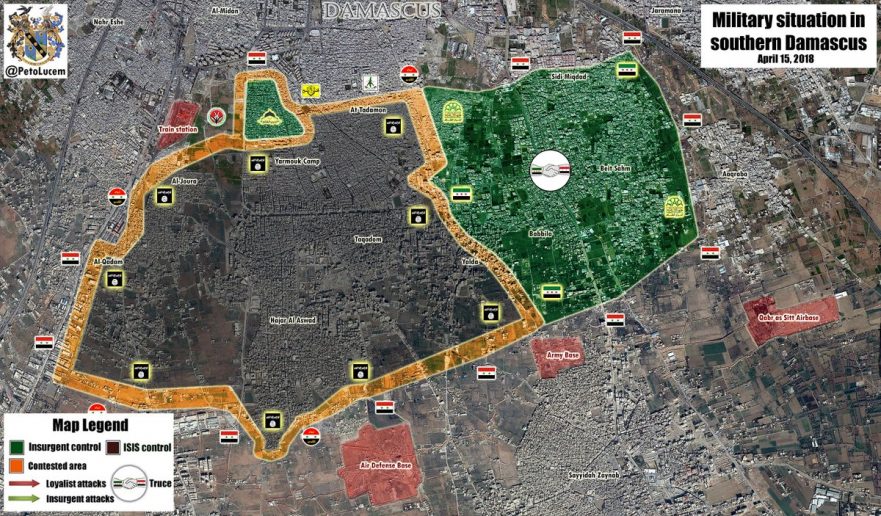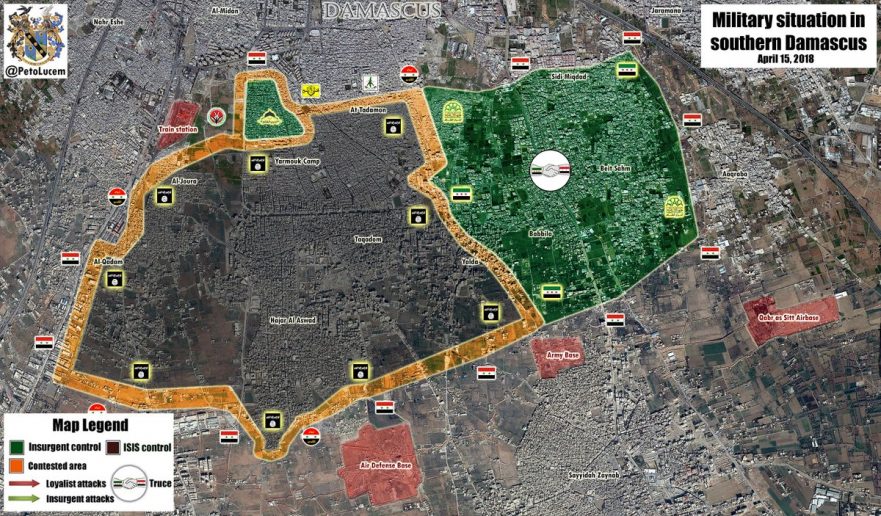 The Syrian Arab Army (SAA) moved a large number of their forces to the southern districts of Damascus, today, after operations in the East Ghouta officially concluded yesterday.
Led by their elite Tiger Forces and Republican Guard, the Syrian Army has already moved into position to strike the Islamic State's (ISIS) positions inside the Al-Qadam, Tadamon, and Yarmouk Camp.
These three districts in southern Damascus have been mostly under the control of the Islamic State since their emergence in southern Damascus in 2014.
Fighting alongside the Syrian Army will be a plethora of Palestinian paramilitary groups; these include Liwaa Al-Quds, Qawat Al-Jaleel, the Popular Front for the Liberation of Palestine-General Command (PFLP-GC), and Fatah Al-Intifada.
The battle was originally suppose to kick-off last Wednesday; however, due to threats from U.S. President Donald Trump about attacking Syria, the offensive was put on hold.