North America
Zionism get in Obama's Rice blood: "Every US dollar spent on Israel is worth it"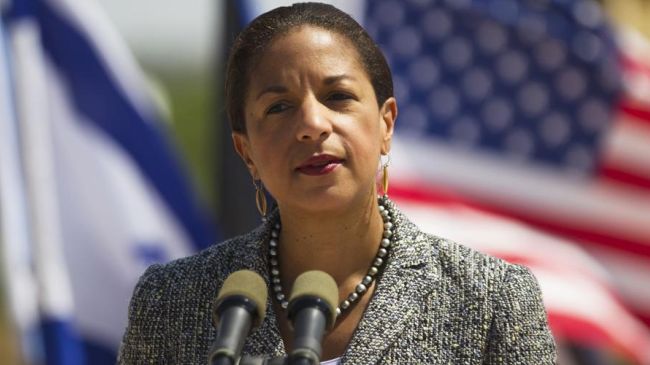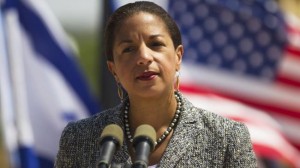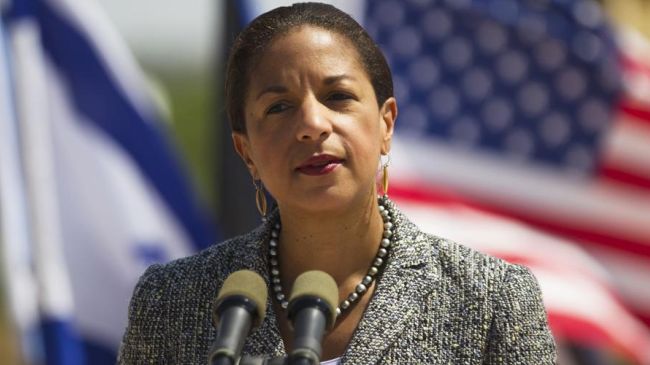 US National Security Advisor Susan Rice says security cooperation between the United States and Israel has reached "unprecedented levels" under the Obama administration, adding that every US dollar spent on Israel is worth it.
Rice, who along with several other high-ranking US officials is in Israel on a visit meant to further strengthen Washington's military ties with the regime in Tel Aviv, made the remarks on Friday as she toured the Palmahim Air Force base in central Israel.
"There can be no doubt whatsoever: America's commitment to Israel's security is unwavering and ironclad," she said.
"Our two nations are forever bound by our shared history and our shared values. And every American dollar spent on Israel's security is an investment in protecting the many interests that our nations share, whether that's preventing rockets from terrorizing the Israeli people, defending against a growing ballistic missile threat in the region, or advancing our commitment to defend freedom and democracy," Rice stated.
"We remain deeply committed to Israel's qualitative military edge, and this impressive facility and all the work being done here is a wonderful example of that enduring partnership," the US president's top national security adviser said at the air base.
Rice also said that the Washington and Tel Aviv recently signed an agreement for further US investment in its Iron Dome system — a short-range rocket defense system designed to intercept rockets and artillery shells fired from a range of between four and 70 kilometers.
She said that the new deal "will take our total investment in Iron Dome… to nearly $900 million," and vowed to "fund additional batteries that will protect more Israeli communities, military bases, and critical infrastructure from rocket and mortar attacks."
Israel already receives billions of dollars from the US every year. Under an existing 10-year aid agreement between Washington and Tel Aviv signed in 2007, $30 billion of American taxpayers' money is flowing to Israel.
The US annual military aid to Israel has been increased from $2.4 billion to more than $3 billion through 2017 under the existing agreement.
Israel's military chiefs are pushing the United States for a bump in the military aid the Zionist regime receives in military aid every year.
The current package makes Israel the largest recipient of US military aid in the world. However Tel Aviv argues a new set of security challenges in the Middle East justify even bigger military grants.
US President Barack Obama has pledged to extend US aid to Israel. The pending 10-year military aid package would commit Washington to give up to $40 billion in military grant assistance to Israel which would automatically kick in after the current deal expires in 2017.
US annual aid to Israel has held steady despite cuts to a wide range of domestic and military programs in the United States, including reducing the size of the US Army to its lowest level since before World War Two.
On March 4, the US House of Representatives passed a bill which reaffirmed Washington's commitment to Israel as a "major strategic partner" and called for the expansion of military ties with the Zionist regime.