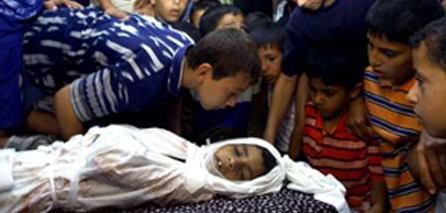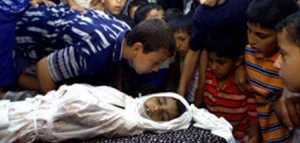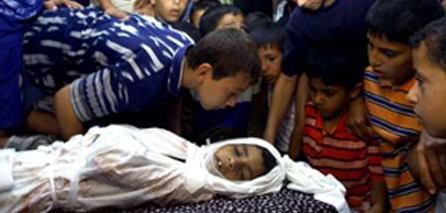 A Palestinian citizen was killed on Friday night and six others injured in the Israeli occupation forces' artillery shelling that targeted Abasan Al-Jadida to the east of Khan Younis, south of the Gaza Strip, medical sources reported.
They reported that Haitham Arafat was critically wounded in the shelling in his head, chest and limbs and was proclaimed dead four hours after undergoing an urgent surgery.
The sources said that IOF soldiers fired artillery shells and machineguns at civilians east of Khan Younis while military choppers raided a group of citizens in Abasan Al-Kabira.
They pointed out that a child was among the wounded and his condition was serious after he was hit with a bullet in the back.
Another 15-year-old Palestinian boy was injured in IOF shooting in northern Gaza Strip on Friday near the Beit Hanun (Erez) crossing.
Medial sources mentioned that the child was collecting stones in the area near the crossing when the IOF soldiers fired at him, describing his condition as moderate.
IOF troops also opened fire at civilian neighborhoods near the Soufa crossing east of Khan Younis on Friday morning, but no casualties were reported.