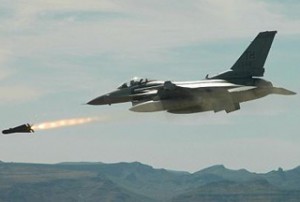 Zionist army choppers raided east of Jabalia to the north of the Gaza Strip at a late hour on Tuesday wounding two Palestinians, medical sources said.
The sources said that an Apache gunship fired two missiles at a group of resistance fighters east of Jabalia but the group members survived the attack with two of them sustaining minor injuries.
The Zionist army command claimed that the raid targeted an arms cache, and that the raid was in response to the firing of a locally made rocket at the western Negev earlier on Tuesday.
Zionist occupation forces (ZOF) on Tuesday night infiltrated into southern and northern Gaza Strip areas amidst random firing.
Local sources said that eight army tanks escorted two military bulldozers southeast of Rafah to the south of the Strip and bulldozed citizens' lands while the soldiers fired indiscriminately at nearby groves and homes.
A number of ZOF armored vehicles had earlier advanced into Beit Hanun area north of the Strip and razed a number of destroyed buildings amidst similar random firing.