Palestine
Zionist army destroys Hamas attack tunnel from besieged Gaza Strip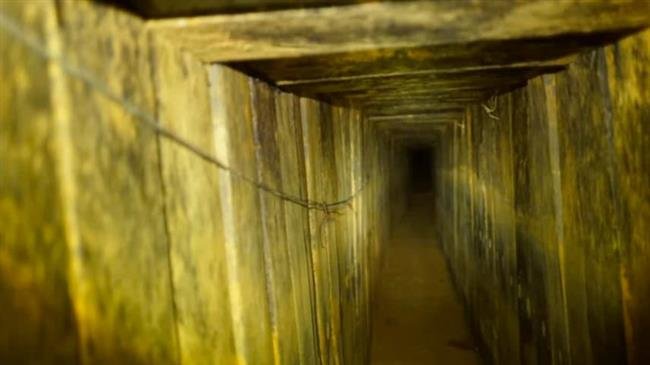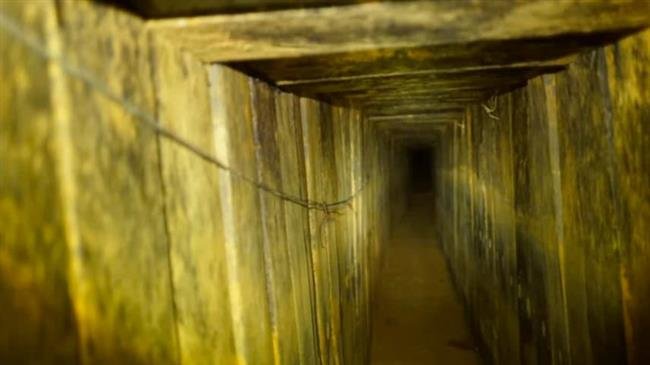 The Israeli military says it has destroyed a tunnel running from the southern part of the Gaza Strip into the occupied territories, which it claimed was dug by the Palestinian Hamas resistance movement with the aim of carrying out attacks.
Israeli military spokesman Lieutenant-Colonel Jonathan Conricus told reporters on a conference call that the tunnel was around one kilometer in length (less than a mile), and originated from the city of Khan Yunis, located about 25 kilometers south of Gaza City.
Conricus added that the tunnel extended around 200 meters (650 feet) into the occupied territories, claiming that the Israeli army had been monitoring its construction for several months.
He declined to elaborate on how the tunnel was destroyed, but said "combat engineering means" were used.
Conricus called it a "complex tunnel system with various connections and branches," noting that it was equipped with electricity and communication hardware.
The senior Israeli military official said Hamas had used new methods in building the tunnel, and the techniques seemed intended to evade Israel's detection methods.
Over the past few months, the Israeli military has employed technology to detect and destroy tunnels without bombing them. It has filled tunnels with material to make them unusable.
The Israeli army has destroyed an undersea tunnel, which extended beyond the borders of the blockaded Gaza Strip.
The military has also been building an underground wall around the blockaded Gaza Strip to stop tunnel digging. Work on the massive project is expected to be completed by the end of 2019, Conricus said.
The destruction of the tunnel comes as nearly 200 Palestinians have been killed by Israeli forces ever since "The Great March of Return" protests began in the Gaza Strip on March 30. Over 21,600 Palestinians have also sustained injuries.
The Gaza clashes reached their peak on May 14, on the eve of the 70th anniversary of Nakba Day (Day of Catastrophe), which coincided this year with the US embassy relocation from Tel Aviv to occupied East Jerusalem al-Quds.
On June 13, the United Nations General Assembly adopted a resolution, sponsored by Turkey and Algeria, condemning Israel for Palestinian civilian deaths in the Gaza Strip.
Israeli military forces have killed three Palestinian protesters and injured over 300 more during anti-occupation rallies in the Gaza Strip.
The resolution, which had been put forward on behalf of Arab and Muslim countries, garnered a strong majority of 120 votes in the 193-member assembly, with eight votes against and 45 abstentions.
The resolution called on UN Secretary General Antonio Guterres to make proposals within 60 days "on ways and means for ensuring the safety, protection, and well-being of the Palestinian civilian population under Israeli occupation," including "recommendations regarding an international protection mechanism."
It also called for "immediate steps towards ending the closure and the restrictions imposed by Israel on movement and access into and out of the Gaza Strip."