Palestine
zionist army detain 8 Palestinians last night in West Bank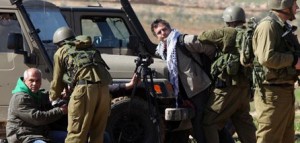 The Israeli website 0404 reported that the Israeli Army Troops & border guards have detained eight Palestinians last night in different parts of the West Bank.
The Palestinian sources reported that the Israeli forces took the detainees to unknown places.
It is worth mentioning that the Israeli army detain more than 700,000 Palestinians since 1948, hundreds of them died of torture during interrogation.