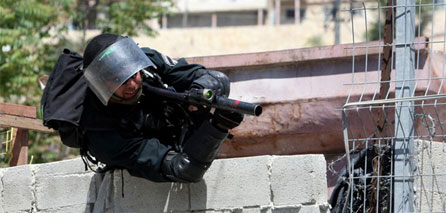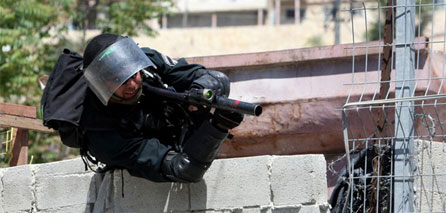 Our correspondent in Jerusalem reported that Palestinian civilians still confronting the Zionist army in Ar-Rugby neighborhood in Silwan, at a time when the Zionist police pushed more forces into the town.
Local sources in the town confirmed that what so called Zionist "border guards" and the settlers opened fire at the Palestinian citizens. Jawad Siyam, Information center director of Al Hilwa Valley, said that two cases – wounded -recorded, in addition to dozens of cases of gas suffocation.
Citizens in Ar-Rugby neighborhood appealed to ambulance crews to send paramedics to the neighborhood which is surrounded by a large force of the Zionist police, note that some of the wounded need an immediate treatment.
Our correspondent said that heavy gunfire heard in the neighborhood south of the Old City of Jerusalem.