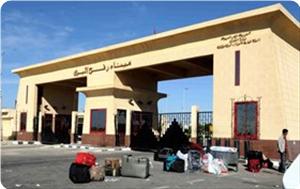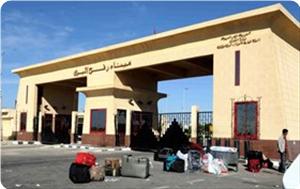 Egyptian authorities closed on Thursday evening Rafah crossing after opening it for two days during which hundreds have traveled in both directions.
The General Authority for border crossings in Gaza has affirmed that Egyptian authorities allowed Thursday the travel of two buses and a number of ambulances through Rafah crossing, carrying 219 passengers, and refused the travel of 17 Palestinians without justification.
On the other hand, 210 passengers have arrived to the Gaza Strip via Rafah crossing.
Malfunction in computer network at the Egyptian side of the Rafah crossing has disrupted on Thursday the travel of passengers from and to Gaza Strip.
After Morsi's ouster, Egypt introduced a policy which reduced the number of people who can cross from 1,200 to only 300 a day, leading to humanitarian crisis for thousands of citizens.