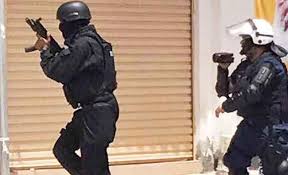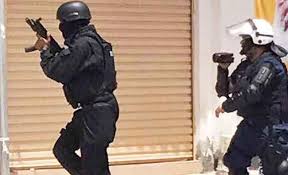 The High Criminal Court in Bahrain sentenced on Wednesday (February 21, 2018) five members of the same family, including three sisters, to three years in prison in case involving "covering up" for wanted persons.
Activists said the first instance court had sentenced the sisters (Amal, Iman and Fatima Ali) as well as the husbands of two of them (Mohsen Al-A'li and Ali Al-Shagal) to three years in politically-motivated case on similar charges.
On a related note, a court sentenced another Bahraini national (Madina Ali) to three years' imprisonment, on charges of covering up for a wanted person as well.
The Bahraini regime court also issued death sentences against three civilians and sentenced several citizens to 15 years in jail after persecuting and forcing them to deliver false confessions.