Bahrain
Middle East
Zionist Bahrain regime steps up campaign of arrest ahead of parliamentary elections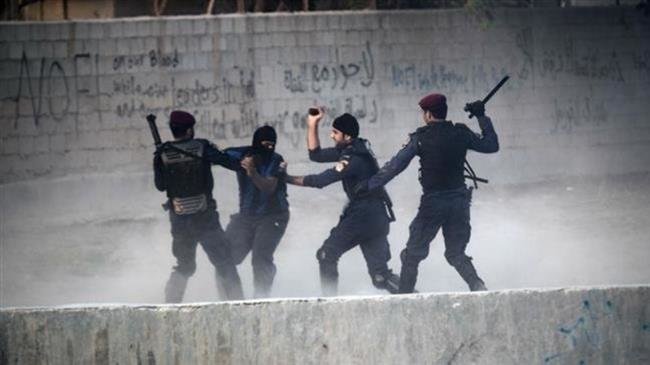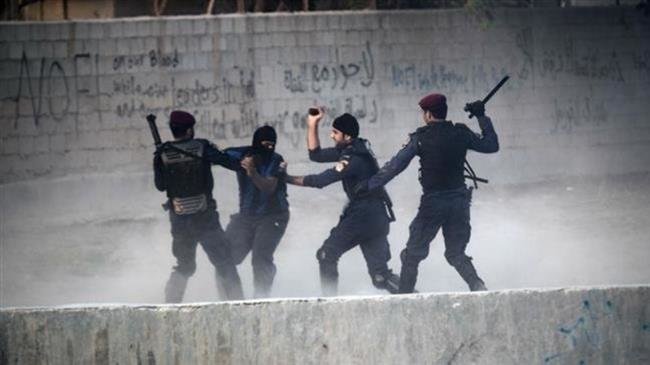 Bahraini forces have stepped up arrests of political dissidents and anti-regime activists ahead of this month's parliamentary elections in the Persian Gulf kingdom.
The regime's forces on Monday stormed houses in the town of al-Dayeh west of the capital, Manama, arresting six citizens, Bahrain's Lulu TV reported.
Other reports said that Bahrain forces also raided the districts of Hamad and Jad Hafs in search of dissidents.
The arrests come as Manama is scheduled to hold parliamentary elections on November 24.
Earlier in October, Bahrain's main Shia opposition group, the al-Wefaq National Islamic Society, which has been dissolved and banned from conducting any activity by the ruling Al Khalifah regime, announced a boycott of the kingdom's upcoming elections.
Bahrain's main opposition group, the al-Wefaq National Islamic Society, says it will boycott parliamentary elections due to take place in late November.
In May, Bahrain's parliament had approved a bill barring members of the al-Wefaq from running in elections, the latest step in the political crackdown.
Thousands of anti-regime protesters have held numerous demonstrations in Bahrain on an almost daily basis ever since a popular uprising began in the kingdom on February 14, 2011.
They are demanding that the Al Khalifah dynasty relinquish power and let a just system representing all Bahrainis be established.
Manama has gone to great lengths to clamp down on any sign of dissent. Scores of people have lost their lives and hundreds of others sustained injuries or got arrested as a result of Al Khalifah regime's crackdown.