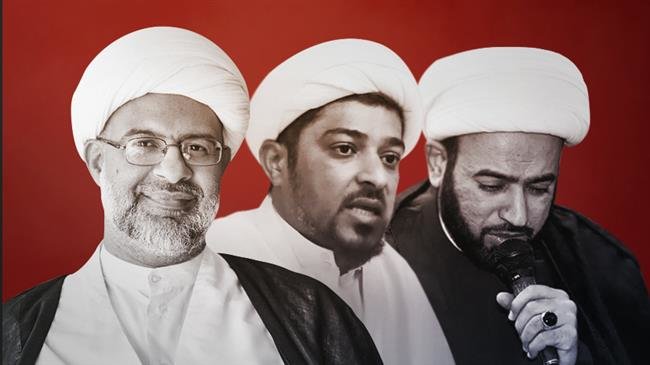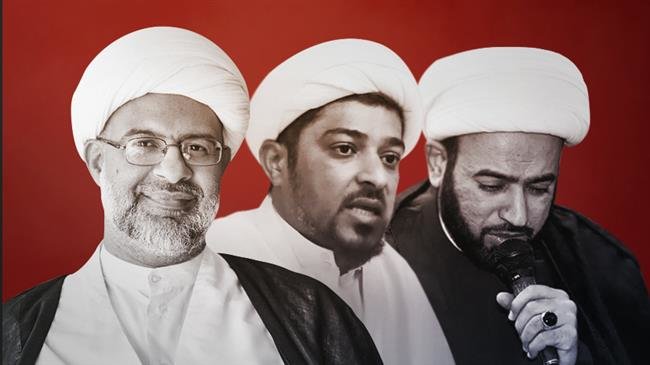 Bahraini regime forces have stepped up their crackdown on Muharram mourning ceremonies, disrupting Shia Muslim gatherings and making arrests among clerics.
On Tuesday, three Shia clerics were arrested for what the kingdom's Public Prosecutor's Office called promoting hatred of the ruling regime and encouraging "acts of terrorism," Bahrain Mirror news website reported.
The detainees were identified as Sheikh Yassin al-Harami, Sheikh Hani al-Bana', and Sheikh Mohammad al-Sahlawi.
Manama's forces also attacked residential areas and houses in more than 10 areas in the capital, Manama, destroying the banners and signs inviting the public to mourning rituals on Thursday.
Shia Muslims worldwide are set to commemorate Ashura, the 10th day of Muharram, which coincides with the martyrdom anniversary of Imam Hussein (PBUH), the third Shia Imam.
Various videos, meanwhile, emerged online showing Bahrainis attending mourning processions on Tuesday, while holding up pictures of those killed during the regime's crackdown campaign on opposition and political activists.
The al-Wefaq National Islamic Society, Bahrain's banned Shia opposition bloc, condemned the clampdown on religious rituals. It called the arrest campaign an outright violation of religious freedom.
The society said the regime's desecration of Ashura's symbols was taking place in complete ignorance of the sentiments of the island's Shia Muslims, who are mourning Imam Hussein's martyrdom.
The regime has been targeting the Ashura rituals every year since 2011, when the public rose in peaceful protests, demanding an end to Manama's suppressive policies.
Bahraini forces have destroyed 38 mosques linked to the majority Shia Muslim population throughout the country since the onset of the demonstrations.
Scores have also died and hundreds more have been arrested as a result of the regime's heavy-handed response to the protests.