Latin America
Zionist Banker Kuczynski wins Peru presidential election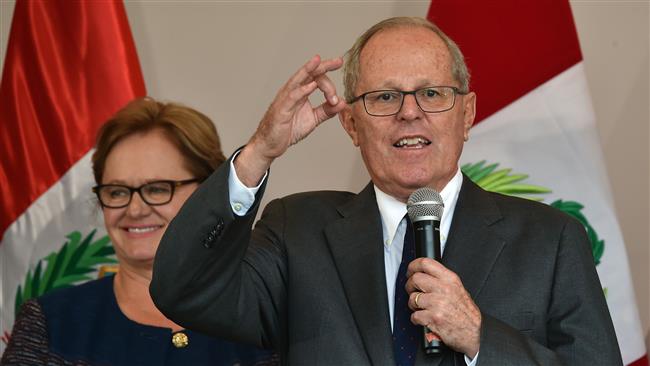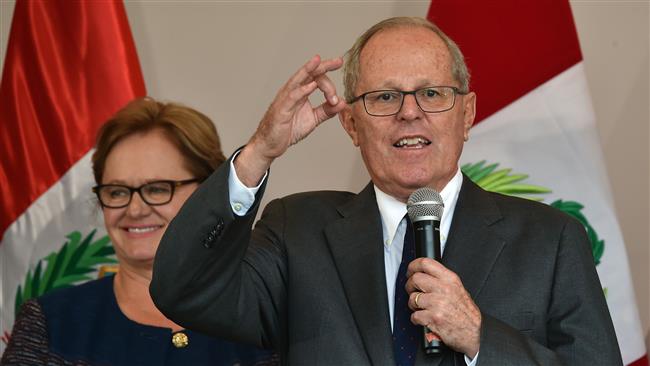 Pedro Pablo Kuczynski has won the presidential election in Peru, defeating serious rival Keiko Fujimori by a narrow margin.
Electoral officials announced on Thursday that all votes were counted and that Kuczynski had won 50.1 percent of the votes. The remaining 49.9 percent went to Fujimori.
Fujimori is the daughter of imprisoned ex-president Alberto Fujimori, who is serving a 25-year jail sentence for corruption, organized crime and sanctioning death squads. Alberto Fujimori ruled the country with an iron-fist in the 1990s.
Meantime, Kuczynski's supporters celebrated the victory outside his campaign headquarters immediately after the announcement of his win.
The 77-year-old president-elect, who is of Jewish origins, is a member of the "Peruanos por el Kambio" (PPK) — or Peruvians for Change. He has studied politics, philosophy and economics.
His first stint in government ended after a military coup in the 60s, which prompted him to move to the US, where he worked at the World Bank as a regional economist for six countries in Latin America.
He then embarked on a career in business and also served as finance minister twice and prime minister once under former President Alejandro Toledo.
Kuczynski has less support among poorer voters but "anti-Fujimoristas" flocked to him.
Both candidates are right-leaning, US-educated politicians. Their rise comes as several other Latin American countries are witnessing a decline of leftist governments.
Brazil's President Dilma Rousseff is suspended from office, pending a corruption probe, while presidents of Venezuela and Bolivia are facing a wave of unrest.
Their supporters are accusing the opposition of working with the US government to undermine leftist administrations in Latin America.
Peru is a big exporter of copper, gold and other minerals but saw its strong growth slowing under outgoing leftist President Ollanta Humala.