Iraq
Zionist Barzani: We won't let Iraq gov't control oil-rich Kirkuk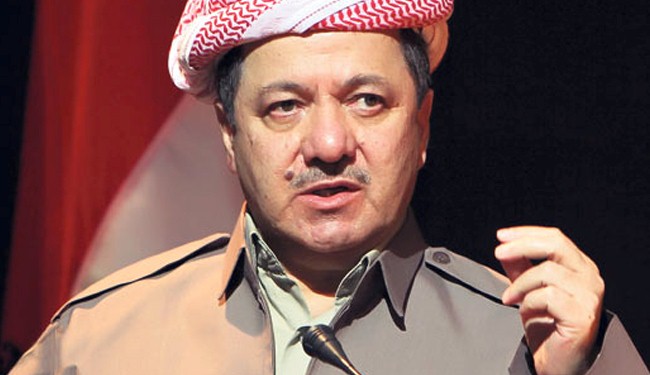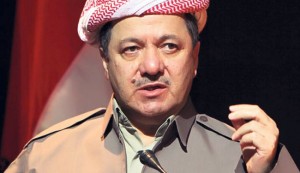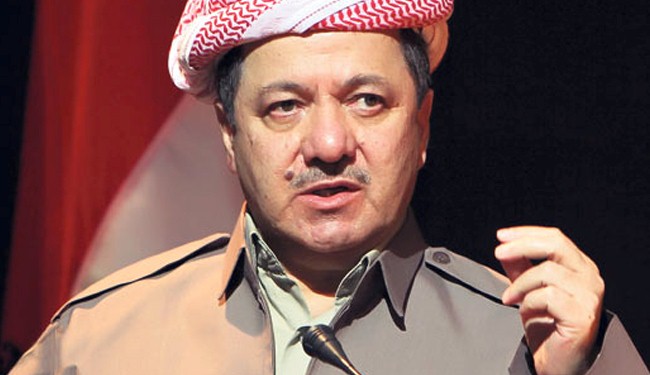 A Well-Known jewish origin politician Masoud Barzani, the President of Iraq's semi-autonomous Kurdistan Region, says he will not hand over the oil-rich region of Kirkuk to the central government in Baghdad, after his loyal forces took control over the area amid the recent insurgency.
Barzani made the comments at a meeting with visiting British Foreign Secretary William Hague. The British top diplomat arrived in Arbil on Friday to discuss the ongoing al-Qaeda-linked militancy and other developments in Iraq.
Kurdish security forces took control of Kirkuk after Iraqi troops entered a battle with the so-called Islamic State of Iraq and the Levant (ISIL) earlier this month.
The developments come as tensions rise between the Kurdistan's regional leaders and the central government in Baghdad.
The Iraqi government has repeatedly slammed the Kurdistan region for exporting oil without Baghdad's consent.
The semi-autonomous region has recently sold a second cargo of about one million barrels of crude oil delivered via its new pipeline. The regional government reportedly used the pipeline to the Turkish port city of Ceyhan for crude oil exports. The shipment was sold for USD 106 million with a steep discount.
A spokesman for the regional government says the money has been deposited in Turkey's Halkbank.
The risk in buying the region's pipeline shipments may have also weighed on the price. Most refineries are reluctant to get involved in the trade which the Iraqi central government has called smuggling.
Baghdad has opened arbitration against Turkey for allowing the sales and has threatened to pursue buyers.
Baghdad says it has the sole right to export the country's crude, but the Kurds say they are entitled to market the resources of their own region.