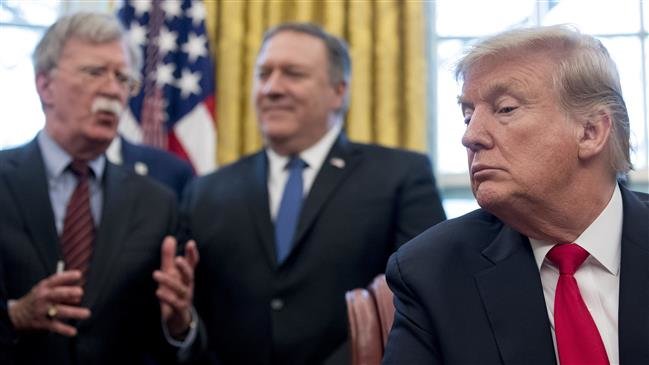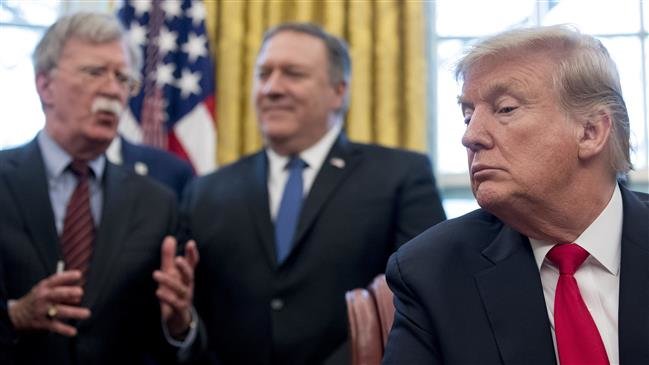 US National Security Adviser John Bolton has expressed Washington's support for New Delhi after India's Prime Minister Narendra Modi vowed a strong response to those behind a recent deadly car bomb attack in Kashmir.
In a telephone conversation with his Indian counterpart Ajit Doval, Bolton said the Trump administration supports New Delhi's right to self-defense against cross-border terrorism, Indian Foreign Ministry said in a statement on Saturday.
The Pakistan-based militant group Jaish-e-Mohammad (JeM) claimed responsibility for Thursday's deadly car bomb attack, which killed at least 44 Indian paramilitary troops in Kashmir.
India accused Pakistan of harboring militants behind the Thursday's attack, which was the deadliest bombing in three decades of bloodshed in Indian-controlled Kashmir. India says it has incontrovertible evidence of Pakistan's involvement, a charge Islamabad dismisses.
The Indian ministry said Bolton and Doval  "vowed to work together to ensure that Pakistan cease to be a safe haven for JeM and terrorist groups that target India, the US and others in the region."
"They resolved to hold Pakistan to account for its obligations under UN resolutions," said the statement.
Modi said on Friday that "the terrorist groups and their masters" will have to "pay a heavy price," over the Kashmir bombing.
Pakistan had condemned the attack and denied any involvement.
In an earlier call on Islamabad US Secretary of State Mike Pompeo also said that Pakistan "must not provide safe haven for terrorists to threaten international security."
The White House also sent a message to Islamabad calling for an immediate end to its "support and safe haven provided to all terrorist groups operating on its soil, whose only goal is to sow chaos, violence, and terror in the region"
Trump has constantly accused Pakistan of having done "nothing" to fight terrorism despite receiving "billions" in US aid.
Pakistan Prime Minister Imran Khan has denied the allegations, saying previously "record needs to be put straight on Mr. Trump's tirade against Pakistan."
He has also accused Trump of making Pakistan a scapegoat to cover Washington's failure in Afghanistan.