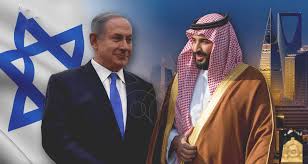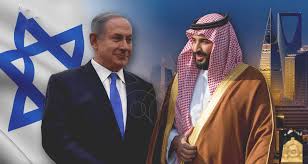 Saudi Crown Prince Mohammed bin Salman has met with a delegation of pro-Israeli advocates in Riyadh amid reports that Israeli Prime Minister Benjamin Netanyahu has asked the US to keep supporting the young prince against international criticism.
In a new sign of growing ties between Riyadh and Tel Aviv, bin Salman hosted a group of Evangelical Christians in Riyadh on Thursday, Israeli media reported.
Leading the group was Joel C. Rosenberg, a dual US-Israeli author and activist who runs the Jashua Fund pro-Israeli charity. Mike Evans, founder of the Friends of Zion Museum in Jerusalem al-Quds, was also among the participants of the meeting.
The two sides discussed a wide range of topics including Israel, Palestine and Saudi Arabia's relations with the US.
"We were pleased by the invitation extended to us more than two months ago by the kingdom of Saudi Arabia," the delegation said in a statement. "Without question, this is a season of tremendous change in the Middle East, and therefore we have been grateful for the opportunity to meet in-person with key Arab leaders to understand their goals and to ask direct questions."
The delegation held separate meetings with Saudi Foreign Minister Adel al-Jubeir as well as the kingdom's ministers of education and Islamic affairs.
Interestingly, they also met the heads of Saudi Arabia's so-called Global Center for Combating Extremist Ideology (Etidal) and the Muslim World League.
The meetings came shortly after The Washington Post revealed in a report earlier in the day that Netanyahu has asked US President Donald Trump to continue supporting MBS despite accusations that he ordered a hit job on anti-Riyadh journalist Jamal Khashoggi last month.
The Israeli PM had asked top US officials recently not to abandon their support for bin Salman over the killing of Khashoggi at the Saudi consulate in Turkey's Istanbul, according to multiple reports.
According to The Washington Post, Netanyahu has specifically told the White House that the crown prince is a key strategic partner and a linchpin of the US-Israeli front against Iran's regional influence.
Saudi Arabia does not officially recognize Israel and has no formal ties with the regime. However, the two sides have been widely reported to have cooperated secretly for years.
The warming of Riyadh-Tel Aviv relations has gathered pace since June 2017, when bin Salman became the crown prince and the kingdom's de facto leader.