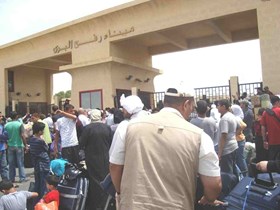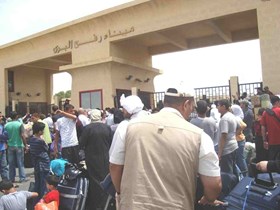 Egyptian authorities Thursday exceptionally opened Rafah border crossing with Gaza for two days in both directions after a closure that lasted for over three months consecutively which is the longest period in its history.
The Ministry of Interior and National Security in Gaza said, in a brief statement, that "the buses carrying passengers started moving to the Egyptian hall".
Rafah border crossing was closed for 318 days in 2015 including 105 days in a row. It was opened for just 19 days separately over the past 11 months. This too long closure caused a big humanitarian disaster in the besieged Gaza Strip.
In a previous statement, the ministry revealed that there are 25,000 residents with humanitarian needs whose names are registered in the records of travel department. In case registration is opened again, the numbers will be doubled in light of the continuation of the crossing's closure, the ministry pointed out.