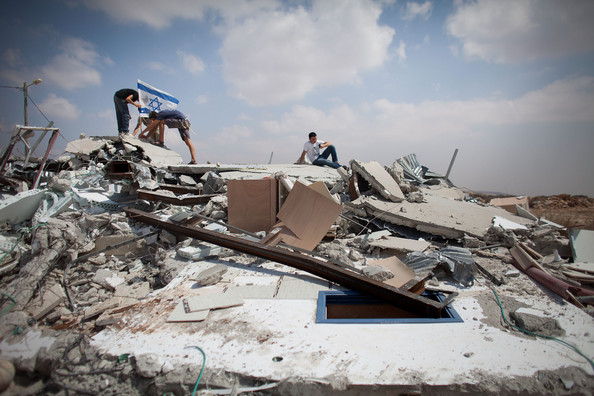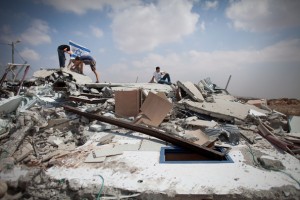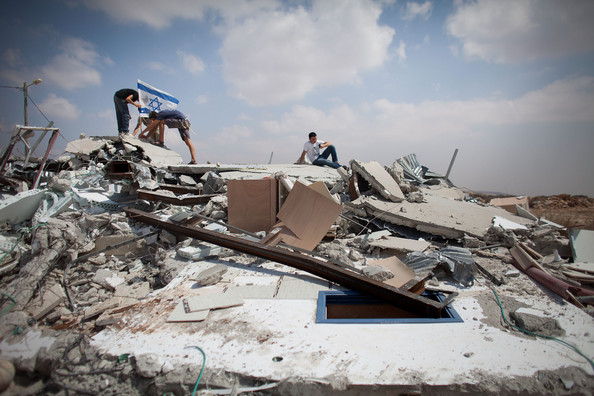 An international peace group said that Zionist authorities had demolished three buildings and a water cistern in the south Al-Khalil hills on Tuesday.
Forces bulldozed a two-story house in al-Deirat village owned by Mohammad Musa Mohammad Abu Aram, before flattening a sheep stable.
The officials then moved to nearby Jawwaya village, where they demolished a house and water cistern for rainfall, owned Mahmud Ahmed Nasser Nawaja, the Italian peace organization said.
Also Trees Can't Escape Zionists
On Wednesday, Zionist settlers uprooted over 100 olive trees and sprayed racist graffiti in a Nablus village, a Palestinian official said.
Ghassan Daghlas, who monitors settler activity in the northern West Bank, told Ma'an that settlers from Rechalim sprayed "Death to Arabs" and "Price Tag" on the walls of al-Sawiya village.
The olive trees were planted on land belonging to Hamad Salih Mahmoud Hijazi, Salih Naser Gazi and Mustafa Ali.
The Nablus district experienced the majority of settler violence in 2011.