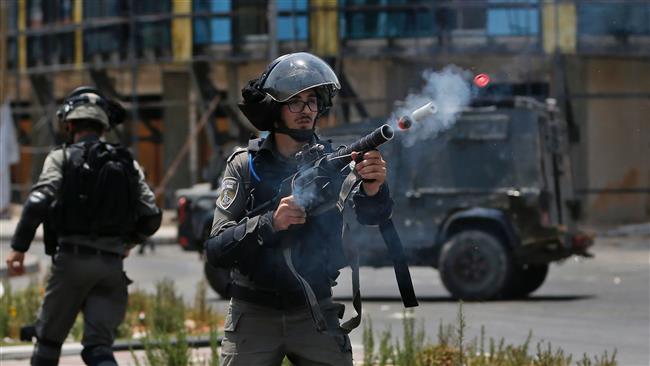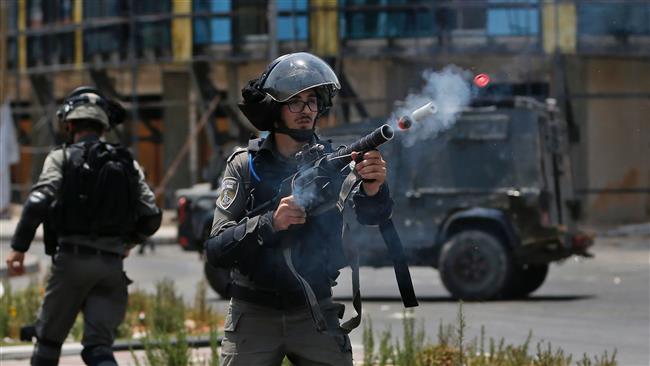 The Tel Aviv regime forces have arrested an elderly Palestinian woman for allegedly trying to carry out a stabbing attack against Israeli troops in the central part of the occupied West Bank.
Witnesses said Israeli forces on Saturday fired live bullet at the 60-year-old woman, whose identity was not immediately known, after suspecting that she was intending to carry out a stabbing attack when she approached them at a checkpoint near the town of Ni'lin, located 17 kilometers west of Ramallah.
The woman suffered non-life-threatening injuries in the incident, with no one seeing a knife on her.
On August 19, Israeli forces shot and critically wounded a Palestinian teenager in the northern part of the occupied West Bank over an alleged stabbing attack.
Israeli police alleged in a statement that the 17-year-old, whose identity was not disclosed, had approached a group of border guards at Israel's Zaatara military checkpoint, located at Tapuah Junction, south of the city of Nablus, and made an "apparent stabbing attempt" against one of the soldiers.
It added that another guard opened fire on him and critically injured the Palestinian teen, who succumbed to his wounds shortly afterwards. According to the statement, he was from the West Bank city of Tulkarm.
The occupied Palestinian territories have witnessed new tensions ever since Israeli forces introduced restrictions on the entry of Palestinian worshipers into the al-Aqsa Mosque compound in East Jerusalem al-Quds in August 2015.
More than 300 Palestinians have lost their lives at the hands of Israeli forces in the ongoing tensions since October 2015.
The Tel Aviv regime has tried to change the demographic makeup of Jerusalem al-Quds over the past decades by constructing settlements, destroying historical sites and expelling the local Palestinian population. Palestinians say the Israeli measures are aimed at paving the way for the Judaization of the city.
The al-Aqsa Mosque compound is a flashpoint Islamic site, which is also holy to Jews. The mosque is Islam's third holiest site after Mecca and Medina in Saudi Arabia.