Middle East
Palestine
Zionist forces shoot, injure Palestinian man over alleged stabbing attempt
Zionist military forces have shot and critically injured a Palestinian man in the northern part of the West Bank as tensions continue in the occupied Palestinian territories as part of the aftermath of US President Donald Trump's recognition of Jerusalem al-Quds as Israel's capital and the relocation of the US embassy to the occupied city.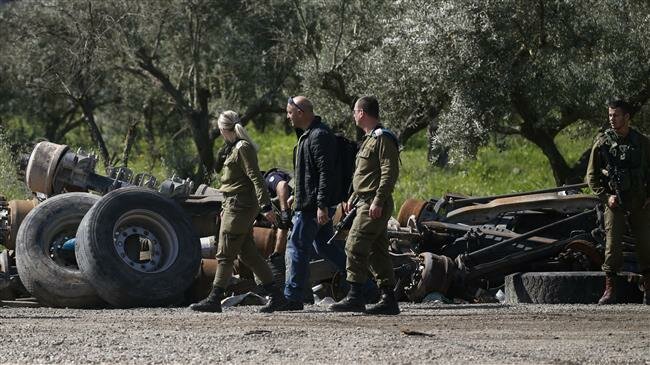 Israeli media outlets alleged that the unidentified 20-year-old Palestinian sought to stab an officer at the Tapuah Junction south of Nablus, located approximately 49 kilometers north of Jerusalem al-Quds, on Saturday morning.
In response, one officer blocked the man's way with a car, as a result of which he pulled out a knife and attempted to open the vehicle's door. The officer shot the suspect, incapacitating him.