Middle East
'Zionist Israel after creating instability in ME'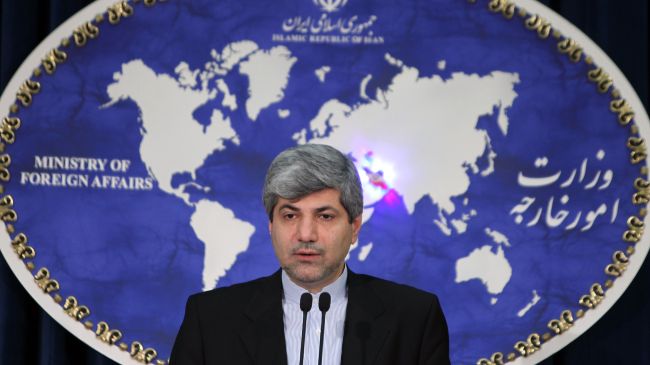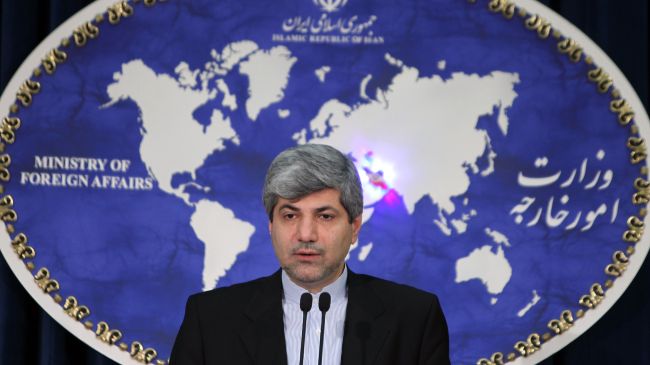 Iranian Foreign Ministry Spokesman Ramin Mehmanparast has condemned Israel's airstrike on Syria, saying that the Tel Aviv regime seeks to create insecurity and instability in the region.
"The operation conducted by the aggressive Zionist forces against some targets in Syria last night shows that this regime is after creating instability and insecurity in regional countries as well as weakening the resistance movement," Mehmanparast said in an interview with Press TV on Thursday.
He went on to say that Israel's move also indicates that the Tel Aviv regime continues its crimes and aggressions whenever it finds the opportunity.
The Iranian Foreign Ministry spokesman warned that those who are creating tension, insecurity and instability in Syria are "in fact voluntarily or involuntarily laying the ground for more violations and aggressions by the Zionist regime [of Israel]."
"Regional countries should be aware of the main danger in the region. They [West and Israel] are trying to create a rift between Islamic countries in the region. They are also trying to create unrest in countries that are in the frontline of the resistance movement against the occupying Zionist regime [of Israel]," he explained.
The Iranian official further called on the regional countries to work towards the establishment of security and stability via cooperation and converging their viewpoints.
Mehmanparast also stressed the Islamic Republic's respect for territorial integrity of all regional countries, adding that "any violation of a country's sovereignty and territorial integrity committed by the Zionist regime [of Israel] must be dealt with."
On Wednesday, the Syrian army said two people were killed and five others injured in an Israeli airstrike on a research center in Jamraya, near the capital, Damascus. Israel declined to comment on the issue.
Earlier in the day, Russia also expressed concern over the airstrike carried out by the Israeli regime in Syria with the Russian Foreign Ministry saying, "If this information is confirmed, then we are dealing with unprovoked strikes against targets located on the territory of a sovereign state, which brazenly infringes on the UN Charter and is unacceptable, no matter the motive used for its justification."