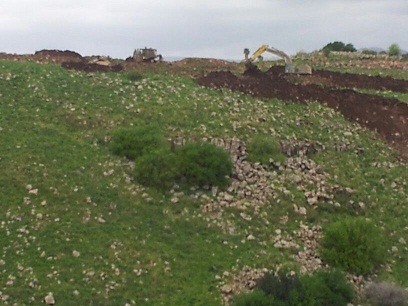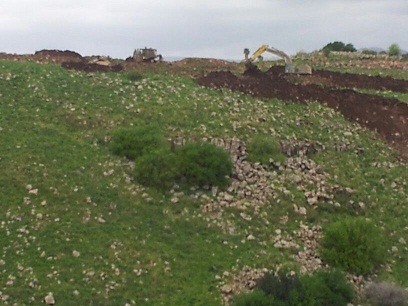 Israeli vehicles proceeded Monday morning in the process of building a military road outside the technical fence near Al-Wazzani river, in an area which overlooks the parks in Lebanon.
Al-Manar website correspondent reported that an Israeli bulldozer, three Merkava tanks and M113 troop carriers penetrated early morning to the Lebanese territories, violating the technical fence along with dozens of Zionist soldiers.
This new violation for the Lebanese borders with the occupied Palestinian territories required high alertness by the Lebanese army, which deployed its soldiers in the region.
Following are images Al-Manar correspondent took, which show the road built by the enemy amid high alertness by the Lebanese army.