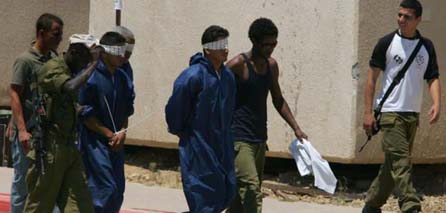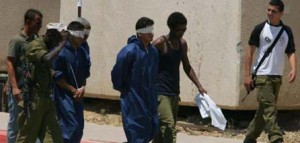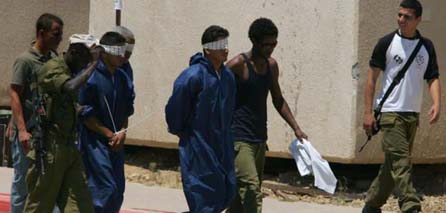 The Israeli occupation forces (IOF) detained six Palestinians in Bait Omar and Al-Aroub camp in the West Bank city of Hebron.
Local sources reported that Israeli occupation forces detain three citizens in Al-Aroub camp. Ali Al-Badwi, Nour Al-Badwi and Ahmed Al-Badwi were detained after raiding their houses by the IOF.
IOF raided Bait Omar and detained Tamer Awad, 23, Saif Bhaer, 26 and Wasem Wahden, 15, the source added.
Clashes erupted in Bait Omar between the citizen and Israeli soldiers. They fired gas bombs toward the citizens which resulted in suffocating number of the citezens.