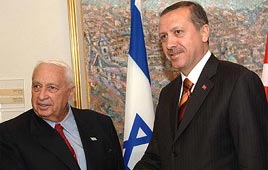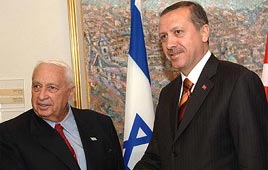 Israeli and Turkish officials are reportedly set to meet in the next two weeks to discuss rapprochement more than five years after a freeze in formal diplomatic ties between the two sides.
The news of the reconciliation efforts broke on Saturday, a day after US Vice President Joe Biden spoke with Israeli Prime Minister Benjamin Netanyahu, Israel's Channel 2 television network reported.
According to a statement by Biden's office, the two discussed "ongoing efforts to improve Israel-Turkey relations and advance energy cooperation in the eastern Mediterranean."
The brief conversation was a follow-up to a similar one the two officials had on the sidelines of the World Economic Forum annual meeting in Davos, Switzerland, earlier this month.