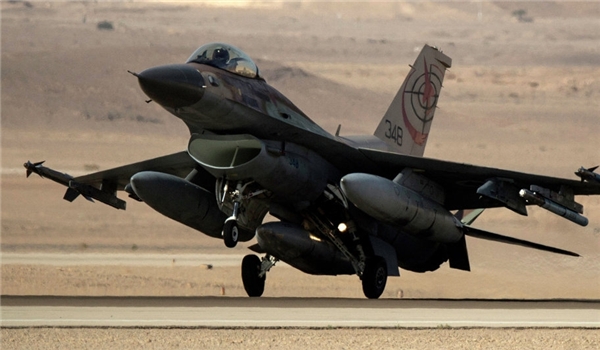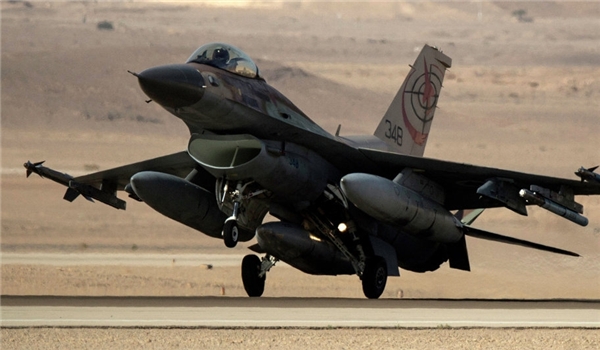 Enemy of Islam Israeli regime warplanes pounded al-Mezzeh military airport in Western Damascus, Syrian sources said on Wednesday, adding that early reports say that the airstrikes have caused fire and damage.
Al-Nashrah news website quoted unnamed Syrian sources as saying that the attacks targeted the airport's runway and operations command center.
They added that the strikes caused fire and some damage, although there has yet been no report on casualties.
Other sources also said that the Israeli fighter jets had targeted the operations center of the army's 4th division at the airport.
Damascus has not yet confirmed the report.
Last Wednesday, the Syrian defense ministry confirmed that the Israeli fighter jets had launched a strike at army positions in the Western parts of Damascus, saying that they fired two missiles at al-Saboura region from areas near the Lebanese territories.
Syria's state TV reported last week that the Israeli warplanes attacked Western Damascus after violating Lebanon's airspace.
A military source at the defense ministry said that the Israeli fighter jets flew over and violated the Lebanese airspace early Wednesday morning and fired two missiles at al-Saboura region in the Western parts of Damascus.
He added that the attack didn't leave any tolls and was aimed at strengthening the terrorist groups' morale and undermine the psychological impacts of the Syrian army victories.
Also last month, the general command of the Syrian army and armed forces announced that an Israeli warplane launched an attack on one of the military sites in Quneitra, destroying a cannon and damaging another.
"This attack comes after the success of our armed forces, in cooperation with popular defense groups in thwarting a wide attack carried out by Jabhat al-Nusra (al-Nusra Front) terrorist organization on Hadar and its surroundings in Quneitra, killing tens of terrorists and inflicting heavy losses on them in arms and equipment," the statement said.