Palestine
Zionist Israeli airstrikes on Gaza Strip injure 35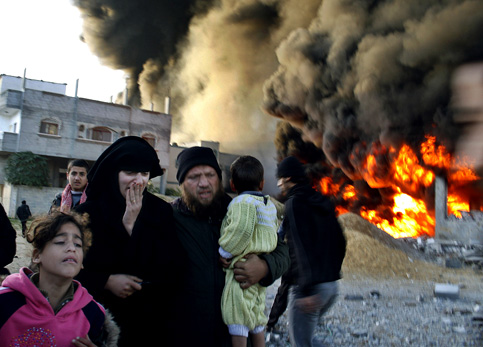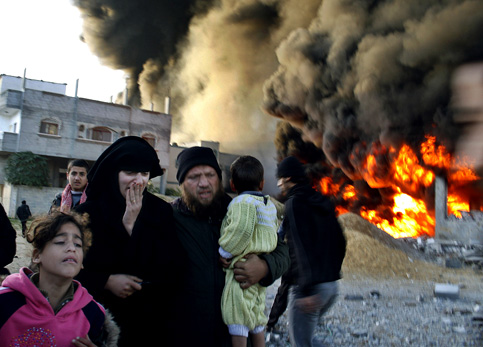 Fresh airstrikes by the Zionist Occupation Israeli military on the Tel Aviv-blockaded Gaza Strip have left at least 35 people, including nine children, injured, Press TV reports.
The raids took place late on Sunday, shortly after Zionist Occupation Israel Israeli Prime Minister Benjamin Netanyahu said Israel would continue to launch airstrikes on targets in the coastal enclave as long as it deems it necessary.
"We will act as long as necessary," he said at the beginning of a cabinet meeting in al-Quds (Jerusalem) on Sunday.
Tel Aviv has escalated its attacks on the besieged Palestinian territory in recent days. Eighteen Palestinians, including a 12-year-old child, have been killed in Israeli airstrikes on the coastal sliver since Friday.
Israeli warplanes and ground forces have been frequently attacking Gaza since the end of Tel Aviv's December 2008-January 2009 war on the enclave, which killed more than 1,400 Palestinians.
Gaza has been blockaded since 2007, causing a decline in the standard of living, unprecedented levels of unemployment, and unrelenting poverty.
The full-scale land, aerial, and naval siege has turned the enclave into the world's largest open-air prison.