Palestine
Zionist Israeli police officer injured in car explosion on road to al-Quds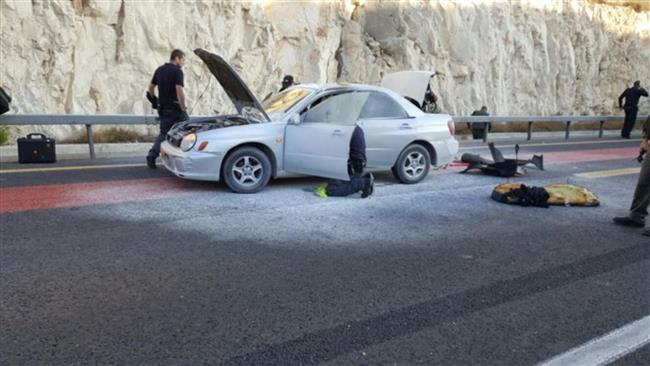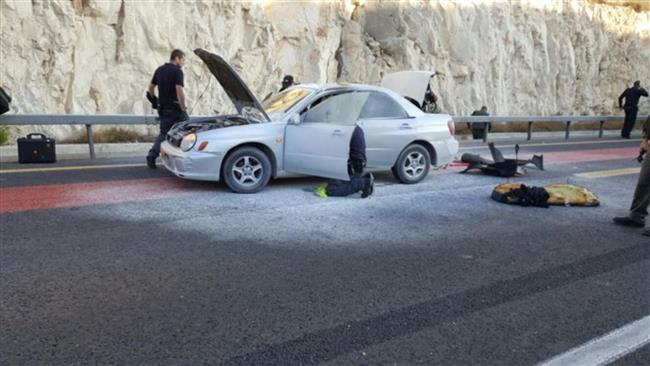 An Israeli police officer has been wounded in a car explosion near an Israeli checkpoint on a road to East al-Quds (Jerusalem), as clashes between Palestinians and Israelis continue in the occupied territories.
The Israeli traffic cop, whose identity was not released, sustained injuries after a car driven by a woman went off nearby on the road from the West Bank city of Ma'ale Adumim to East al-Quds during the early hours of Sunday.
The car the woman was driving carried an Israeli license plate, Israeli media said, adding that the Israeli traffic police pulled the car over because it was moving on the highway in a lane reserved for buses and cars bearing multiple passengers.
The Israeli police said the woman got out of her car just before the bomb went off.
"When we arrived, we were led to a man in his 30s who was fully conscious," Aharon Adler, a paramedic said, adding, "He was walking around, and suffered from burns to his upper body. We treated him and evacuated him to the hospital in light, stable condition."
"When we could approach the car, we treated the driver, who was conscious, with burns all over her body, and evacuated her to the hospital in serious condition," the paramedic said.
There has been increasing confrontation between Israelis and Palestinians, triggered by Tel Aviv's imposition on August 26 of sweeping restrictions on entries into the compound of the al-Aqsa Mosque in East al-Quds (Jerusalem) and Israeli settlers' repeated storming of the mosque.
On October 9, scores of Israeli troops swooped on the Shu'fat camp, blocking all of its entries and thus prompting confrontation with the Palestinians, the Palestinian Safa news website reported.
On October 8, UN High Commissioner for Human Rights Zeid Ra'ad Zeid al-Hussein expressed extreme concern over the escalation of tensions in the occupied territories, urging an end to the violence. The official also warned about the rising number of Palestinians injured by live ammunition, rubber bullets and tear gas used by Israeli forces.