Palestine
zionist Israeli regime grounds all warplanes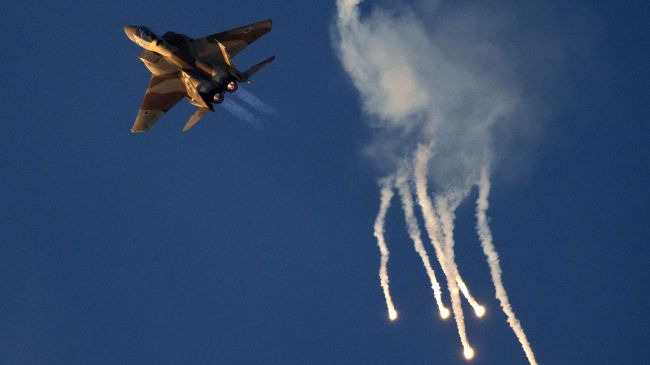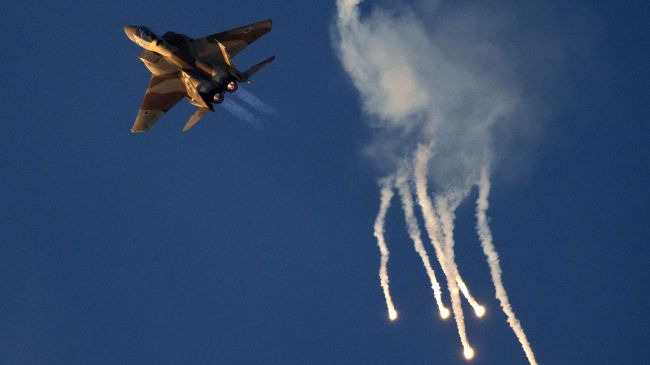 The Israeli regime has grounded all its warplanes amid fierce criticisms against Tel Aviv's failure to timely prevent the penetration of a Hezbollah reconnaissance drone into the Israeli airspace.
Israeli military commander Major General Amir Eshel ordered all the aircraft to take a one-day break on Sunday, following a recent incident where two planes almost collided during preparatory flights for the upcoming joint military exercises with the US that are scheduled to begin on October 21.
The Israeli regime has provided no further details but it says the planes will resume their operations on Monday.
On October 6, the Tel Aviv regime said it intercepted an unidentified unmanned aerial vehicle.
On October 11, Hezbollah Secretary General Seyyed Hassan Nasrallah confirmed that the Lebanese resistance movement sent the drone deep into the Israeli airspace evading radar systems.
The drone reportedly photographed secret military bases inside the occupied territories, before it was shot down over the Yatir Forest south of the city of al-Khalil.
Security analysts say the incident indicates that the Israeli military is incapable of handling a surprise attack despite the numerous military maneuvers regularly conducted by the regime.
Intelligence experts contend that the interloper should have been intercepted from the Mediterranean as it entered the skies of the Gaza Strip.
Earlier this year, an Israeli warplane and a refueling plane were forced to make emergency landings after the fueling operation turned into a near-crash incident.