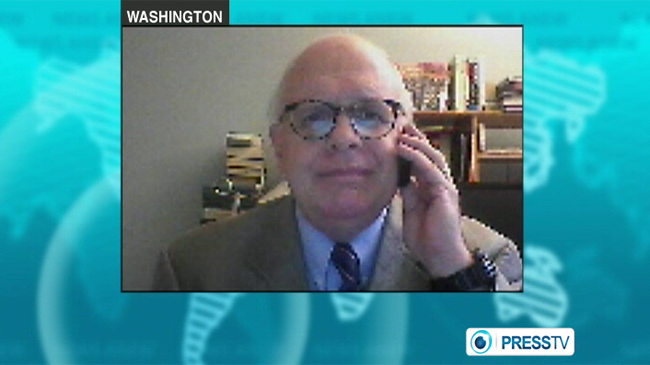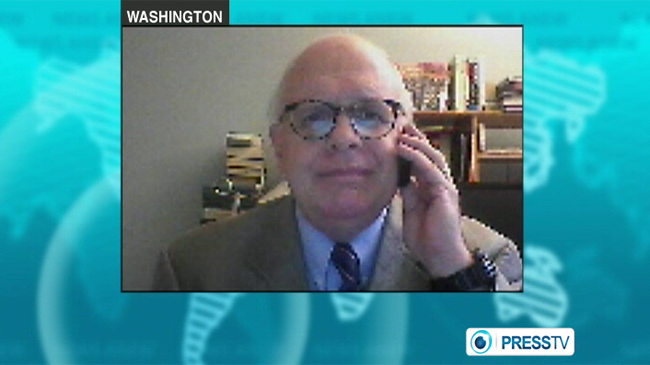 An American author and historian says the United States, the Israeli regime, France and the UK are "apoplectic" due to the failure of their anti-Syria plots, Press TV reports.

"The US, the British, the French and indeed the Israelis are now apoplectic," said Dr. Webster Griffin Tarpley in an interview with Press TV on Friday.
"That's what you see with Fabius. I would call attention to the language he decided when he says the Syrian regime should be smashed fast," Tarpley added, referring to recent remarks by French Foreign Minister Laurent Fabius.
On Friday, the French foreign minister said, "The Syrian regime should be smashed fast… Bashar al-Assad doesn't deserve to be on this earth."
"This is a language we haven't heard in Europe since the fascist era. This is the language of a fascist dictatorship and, well, Fabius is not quite that yet but you get the idea. It's going in that direction," Tarpley stated.
He also pointed out that the "desperation of the US regime is that Assad was supposed to be brought down in July… terror attacks to decapitate the Syrian armed forces."
On July 18, a bomb attack on the headquarters of the National Security Bureau in Damascus killed Syrian Defense Minister Dawoud Rajiha, Deputy Defense Minister Assef Shawkat, and Assistant Vice President Hassan Turkmani. National Security Bureau chief Hisham Bakhtiar also died, two days later, of the wounds sustained in the attack.
President Assad said in June that Syria is "facing a war from abroad" and that attempts are being made "to weaken Syria [and] breach its sovereignty."