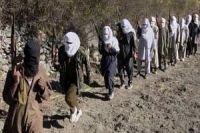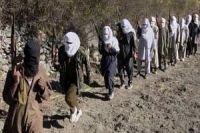 An Iranian MP says the continuation of terrorist operations and huge stockpiles of Israeli regime and Western weapons in Pakistan are aimed at fostering extremism in the Asian country.
According to Press TV, Nozar Shafiei, member of Iran Majlis National Security and Foreign Policy Committee, said: "Terrorist explosions and existence of 20 million Israeli regime and Western-made weapons in Pakistan are aimed at fostering extremism in the country."
The lawmaker pointed out that the West and Saudi Arabia seek multiple objectives by sponsoring terrorist operations in Pakistan, noting, "Fostering Wahhabism in Islamabad by Saudi Arabia and using it as a tool by the West are among major objectives behind the terrorist operations in Pakistan."
Shafiei pointed to Islamabad's weakness in controlling its boundaries and the high poverty rate among the Pakistani people as other catalysts for terrorism in Pakistan.
Many Pakistanis have lost their lives in bombings and other militant attacks since 2001, when Pakistan joined an alliance with the United States in the so-called war on terror.
Thousands of people have also been displaced by the wave of violence in the country since late 2009.
The Pakistani army has been engaged in operations to stop such attacks, but the militants have managed to spread their influence in various regions of the country.