Palestine
Zionist Israeli settler runs over, injures Palestinian boy in West Bank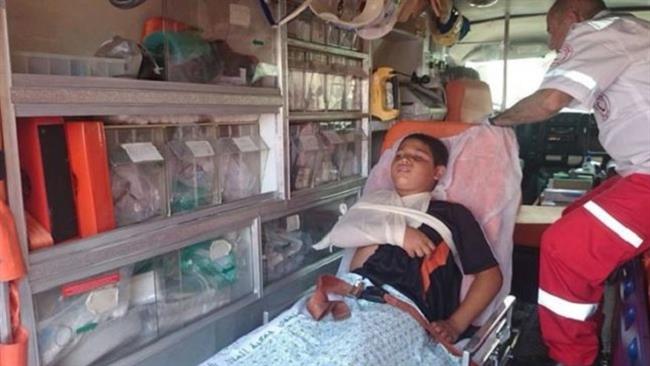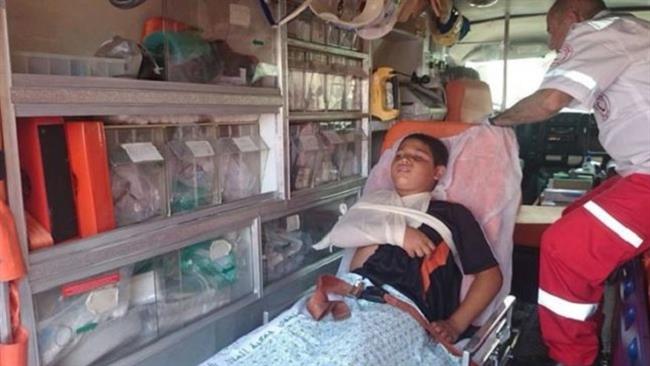 An Israeli settler has run over and injured a Palestinian boy in the southern part of the occupied West Bank.
Palestinian security sources said the four-year-old victim, identified as Murad Samir al-Razam, was struck in the center of the city of Hebron (al-Khalil), situated 30 kilometers south of Jerusalem al-Quds, on Sunday. The Israeli driver fled the scene after the incident, Arabic-language Palestine al-Yawm news agency reported.
The Palestinian child was taken to the Governmental Hospital in al-Khalil to receive medical treatment.
There have been scores of "hit and run" incidents targeting Palestinians in different parts of the occupied West Bank, with most of them largely going uninvestigated by Israeli authorities. Some of such events have even resulted in fatalities.
On February 8, an Israeli settler ran over and killed an 81-year-old Palestinian man south of the city of Bethlehem.
Al-Aqsa satellite television channel identified the victim as Suleiman Hamad.
An Israeli settler also ran over and injured a middle-aged Palestinian man south of al-Khalil on January 6 as he was walking on the edge of a road.
About 600,000 Israelis live in over 230 settlements built since the 1967 Israeli occupation of the Palestinian territories of the West Bank and East Jerusalem al-Quds.
Israeli forces shoot, injure young Palestinian man
Meanwhile, Israeli military forces have shot and injured a young Palestinian man in the northern part of the West Bank amid ongoing tensions between protesters and Israeli troops in the occupied Palestinian territories.
Local sources, requesting anonymity, said the victim, whose identity was not immediately available, was struck in the foot with a live bullet during skirmishes in Jenin refugee camp on Sunday.
The sources added that Israeli forces also detained three Palestinians and took them away to an unknown location.
The occupied Palestinian territories have witnessed new tensions ever since Israeli forces introduced restrictions on the entry of Palestinian worshipers into the al-Aqsa Mosque compound in East Jerusalem al-Quds in August 2015.
More than 300 Palestinians have lost their lives at the hands of Israeli forces in the tensions since the beginning of October 2015.
The Tel Aviv regime has tried to change the demographic makeup of Jerusalem al-Quds over the past decades by constructing settlements, destroying historical sites and expelling the local Palestinian population. Palestinians say the Israeli measures are aimed at paving the way for the Judaization of the city.
The al-Aqsa Mosque compound is a flashpoint Islamic site, which is also holy to Jews. The mosque is Islam's third holiest site after Mecca and Medina in Saudi Arabia.