Palestine
Zionist Israeli settlers launch attacks on Palestinian houses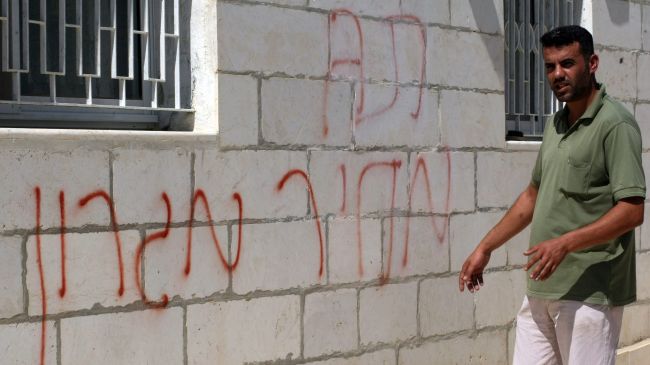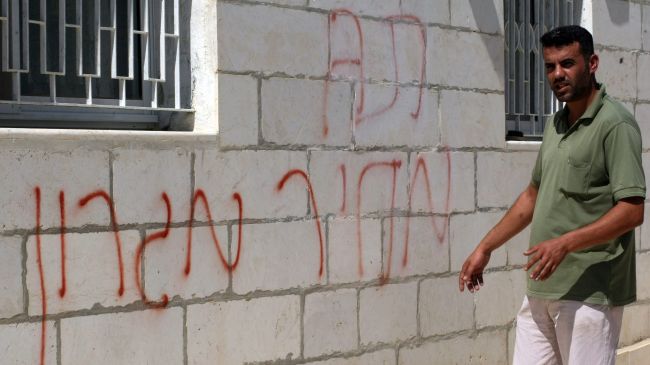 Israeli settlers have attacked Palestinian homes, smashing their windows and painting price tag graffiti on their walls.
Masked Israeli settlers launched the assault on Palestinians' houses in the occupied West Bank overnight on Wednesday, Xinhua reported.
Sarit Michaeli, the spokesperson for the human rights group B'Tselem, condemned the acts of violence, saying it could worsen the condition in the area.
Israeli settlers regularly launch price tag attacks against Palestinians.
Price tag attacks are acts of vandalism and violence against Palestinians and their property as well as Islamic holy sites.
The presence and continued expansion of Israeli settlements in occupied Palestine has created a major obstacle for the efforts to establish peace in the Middle East.
More than half a million Israelis live in over 120 illegal settlements built since Israel's occupation of the Palestinian territories of the West Bank and East al-Quds in 1967.
The United Nations and most countries regard the Israeli settlements as illegal because the territories were captured by Israel in a war in 1967 and are hence subject to the Geneva Conventions, which forbids construction on occupied lands.