Palestine
Zionist Israeli Soldiers, Settlers Storm Al-Aqsa, Escalate Vandalism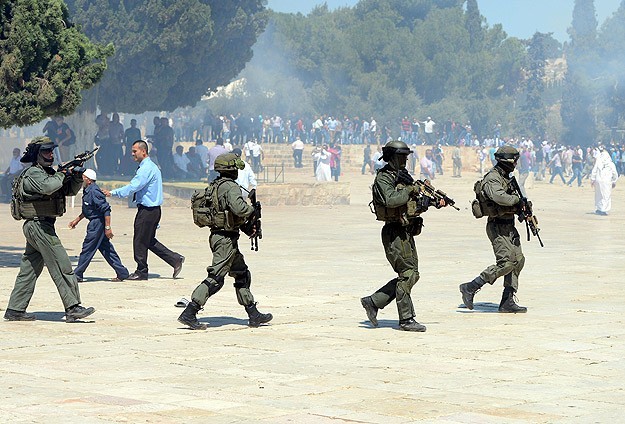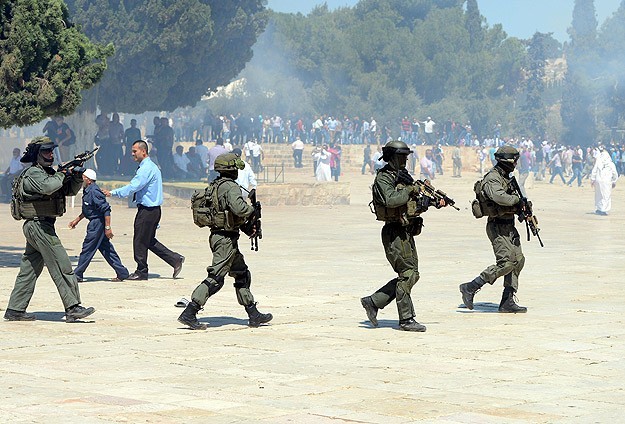 More than 100 Zionist Israeli soldiers and 20 Zionist extremists stormed the Aqsa Mosque compound in the city of al-Quds on Tuesday, according to the Aqsa Foundation for Endowment and Heritage.
In a statement, the foundation, which is devoted to protecting Al-Aqsa's Arab and Islamic identity, said 30 "Israeli" intelligence agents had stormed the compound through the Magharbah Gate and "inspected the Ceilinged Mosque, the old Al-Aqsa, the Marwani Mosque and the Dome of the Rock Mosque."
In recent weeks, groups of settlers, often accompanied by "Israeli" security forces, have stormed the Aqsa Mosque complex – considered Islam's third holiest site – on an almost daily basis.
The Foundation further clarified that the "Israeli" police provided heavy protection to the soldiers as they walked around the Muslim holy place listening to instructions and lessons from their guides.
In response, Muslim religious leaders called on Palestinians to be present in the mosque in large numbers.
In another aggression, a group of settlers scrawled anti-Islam slurs on the wall of a mosque in Beit Iksa, a Palestinian village northwest of al-Quds, and torched two Palestinian-owned vehicles.
"Settlers broke into the village, torched a Mitsubishi car and partially burnt another vehicle," village resident Mohamed Ghaith told Anadolu Agency by phone.
He added that settlers had also written vengeful comments in Hebrew on the walls of the local mosque.
They also drew the Star of David on the wall of the mosque,along with comments insulting the Islamic faith and the Holy Prophet Mohammad.
He added that the settlers had attempted to torch the mosque but had fled after finding Palestinians worshippers inside.
Attacks by settlers on Palestinians in the occupied West Bank have become increasingly frequent in recent months.
The attacks have recently begun taking on new forms, including breaking into Palestinian villages and vandalizing Palestinian property.
Settlers also often pelt Palestinian residents with stones and sometimes even shoot at them with firearms.
Most such attacks occur in villages located close to the settlements.