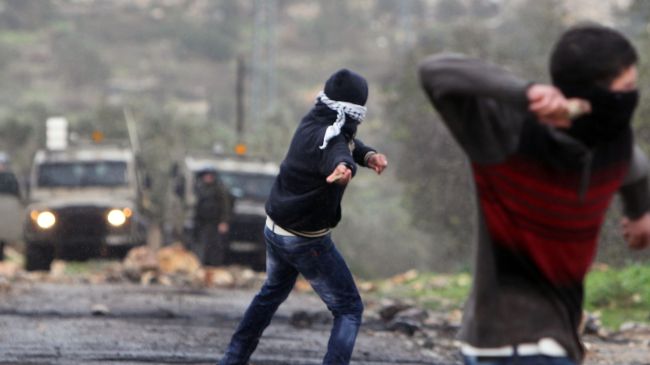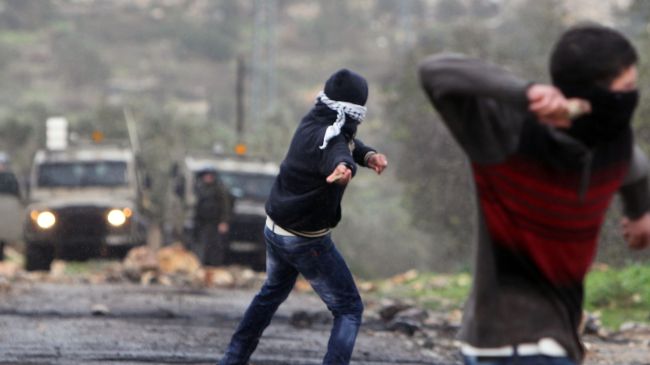 Israeli troops have shot live bullets at Palestinians in Jenin refugee camp in the occupied West Bank.
The incident occurred on Monday after Israeli troops surrounded the camp.
Clashes have also broken out in the northern West Bank village of Beta, after Israeli soldiers stormed the area.
Israeli forces have also closed main checkpoints leading to the city of Nablus.
Recently, the occupied Palestinian territories have seen a rise in cashes and protests. Five Palestinians have been killed in Israeli army raids on Qalandiya and Jenin camps over the past two weeks.
On August 31, a Palestinian teenager, Karim Sobhi Abu Sbeih, died of wounds he had sustained during an attack by Israeli troops on the refugee camp.
On August 26, Israeli troops shot dead three Palestinians in the Qalandiya refugee camp in the West Bank and wounded dozens of residents mostly by live rounds. The shooting occurred after dozens of Israeli troops attacked the refugee camp, north of East al-Quds (Jerusalem), to arrest a former Palestinian political prisoner.
The Israeli military often raids Palestinian houses in the West Bank to arrest activists and civilians, mostly without any charges.
According to Palestinian rights groups, over a dozen Palestinians were killed by Israeli forces in the first half of 2013. Israeli troops also kidnapped nearly 1,800 Palestinians, including women and children, during the same period.