Palestine
Zionist Israelis demolish Palestinian home, stab worker in West bank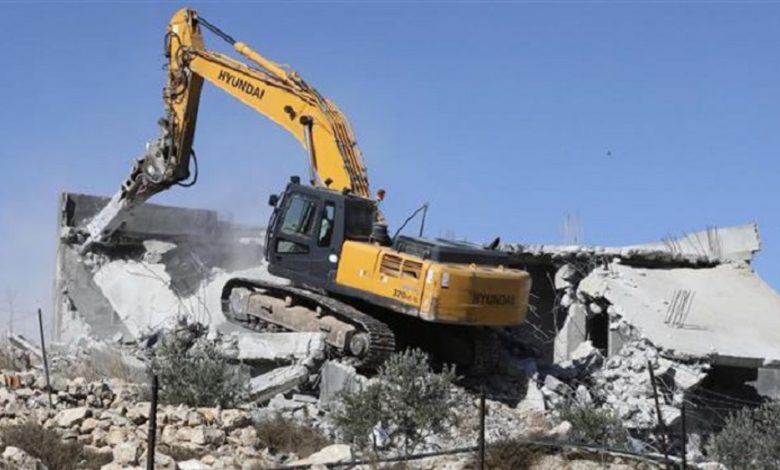 Israeli forces have demolished a Palestinian home in the occupied West Bank amid Tel Aviv regime's plans to annex parts of the occupied territories.
At dawn on Thursday, Israeli bulldozers escorted by Israeli soldiers entered the Beit Sira village west of Ramallah and demolished the building which was under construction, the Palestinian Information Center reported.
The Israeli troops clashed with the Palestinian protesters who had gathered to object to the demolition and prevented them from entering the area. No casualties were immediately reported, though.
Ismail Ankawi, the owner of the building, had earlier received a notice saying that the structure would be demolished under the pretext that it lacked the necessary construction license, which is almost impossible to obtain.
Israeli authorities usually demolish Palestinian homes in the occupied West Bank, claiming that the structures have been built without permits. They also sometimes order the Palestinian owners to demolish their own homes or pay the demolition costs to the municipality if they do not.
The Tel Aviv regime presses ahead with its expropriation of Palestinian lands for the expansion of illegal Israeli settlements.