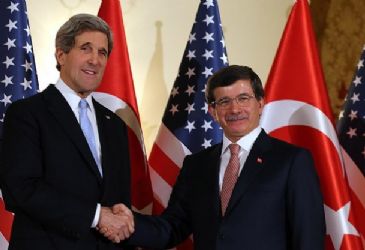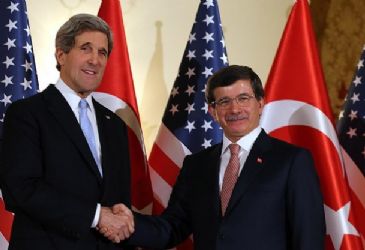 As he urged normal ties between the Zionist entity and Turkey, US Secretary of State John Kerry said Sunday that Turkey can play a major role in the Middle East peace process.
"Turkey can be a key, an important contribution to the process of peace in so many ways," Kerry told reporters.
"A country as vibrant and energized as Turkey can have a profound impact on the peace process."
After talks in Turkey, Kerry heads later Sunday to the Palestinian occupied territories and Ramallah in the West Bank, where he will meet with Palestinian president Mahmud Abbas.
He will also meet with Israeli Prime Minister Benjamin Netanyahu on Monday, in what will be his third trip to the Middle East region since the start of his tenure on February 1.
Meanwhile, he urged Tel Aviv and Ankara to fully normalize their ties after a few-years disputed over an Israeli attack on Turkish Freedom Flotilla heading to Gaza strip.
"It is not for the United States to be setting conditions or terms. … We would like to see this relationship that is important to stability in Middle East, critical to the peace process itself, we would like to see it back on track in its full," Kerry told a joint news conference with Turkish Foreign Minister Ahmet Davutoglu.
"It is imperative that the compensation component be fulfilled, that the ambassadors be returned," Kerry said.
"I'm confident there will be goodwill on both sides."
Tel Aviv apologized to Ankara on March 22 for the deaths of nine Turkish activists in a botched raid by Israeli commandos on a Gaza-bound aid ship, in a breakthrough brockered by US President Barack Obama during a visit to Palestine last month.