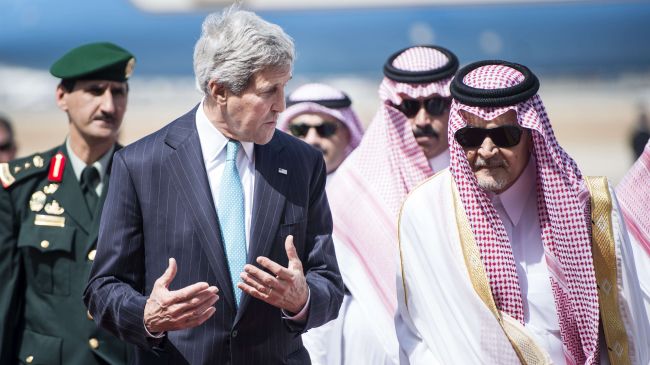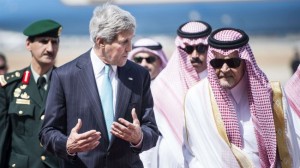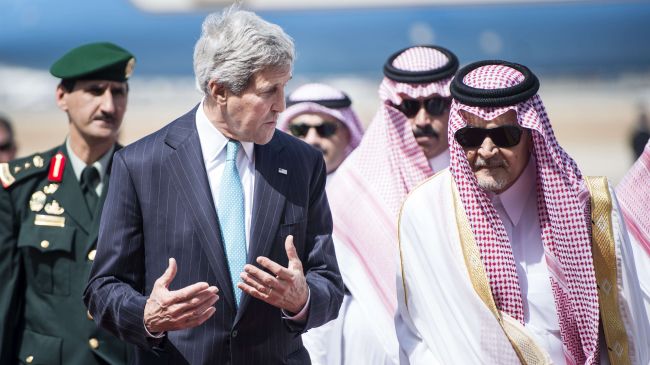 US Secretary of State John Kerry says the United States hopes to enlist so-called "moderate" Syrian militants in the battle against terrorists in neighboring Iraq.
Kerry made the remarks on Friday in Jeddah where he also met with Saudi Arabian King Abdullah.
US President Barack Obama on Thursday requested $500 million from Congress to train and arm militants fighting the government of Syrian President Bashar al-Assad.
Militants from the so-called Islamic State of Iraq and the Levant (ISIL) are spilling over form Syria's border into Iraq and threatening to overwhelm the country. Over the past days, heavy clashes have been underway between Iraqi armed forces and the ISIL terrorists, who have threatened to spread their acts of violence to Baghdad and other Iraqi cities.
"Obviously, in light of what has happened in Iraq, we have even more to talk about in terms of the moderate opposition in Syria, which has the ability to be a very important player in pushing back against ISIL's presence and to have them not just in Syria, but also in Iraq," Kerry said at the start of a meeting with Syrian militant leader Ahmad al-Jarba.
Al-Jarba thanked the Obama administration for requesting the $500 million, but said his men want even more foreign aid for their so-far unsuccessful effort to oust Assad.
Washington has been openly supporting the armed opposition in Syria both financially and militarily in the years-long conflict that ravaged the Arab nation.
A recent report shows that the ISIL terrorists were trained by the CIA in Jordan more than two years ago. The report said that the militants were initially trained at the time as part of covert aid to the militants operating inside Syria.