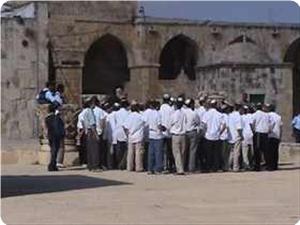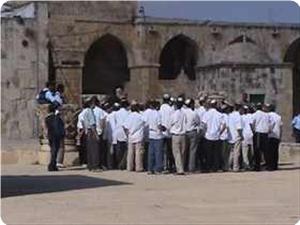 Likud candidate for the parliamentary elections Moshe Feiglin along with a group of settlers broke into the holy Aqsa mosque on Sunday under heavy police protection.
The Aqsa Foundation for Endowment and Heritage said in a statement that Feiglin entered the Aqsa through Maghareba gate in the company of a group of settlers and strolled inside it.
It said that Israeli security forces prevented Palestinians from approaching the areas in which the Likud candidate and settlers walked, adding that worshippers inside the mosque could only chant slogans against the tour.
Meanwhile, local sources said that Jewish settlers wrote racist slogans on houses in Shufat in occupied Jerusalem and assaulted citizens' property and vehicles.
They said that Israeli occupation forces were providing protection for those settlers who damaged a number of vehicles in the process.