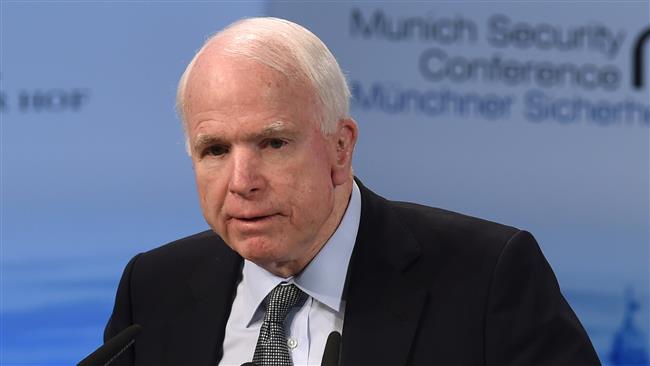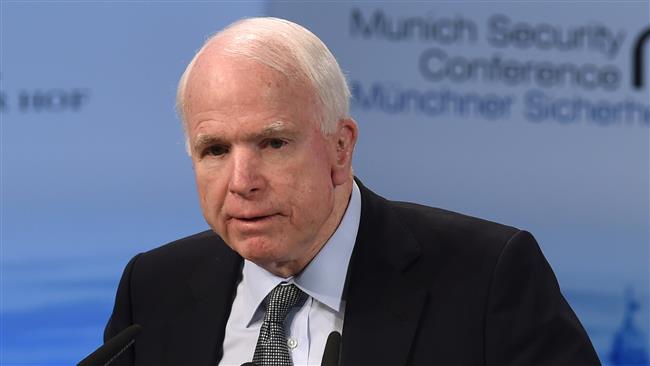 Republican Senator John McCain has threatened to subpoena a number of US sailors whose recent trespassing into Iranian waters in the Persian Gulf cost them arrest.
McCain said on Sunday he would subpoena 10 American sailors to testify about their brief detention in Iran if the US administration does not provide the findings of an investigation into the incident by March 1.
"It's an option that I do not want to exercise," McCain, who chairs the Senate Armed Services Committee, told reporters as he was returning to the United States from an international security conference in Germany, Reuters reported.
Naval forces of the Islamic Revolution Guards Corps (IRGC) arrested the sailors after their patrol boats entered the country's territorial waters in the Persian Gulf on January 12.
The following day, the IRGC announced that ten US Marines were released after Americans apologized for the incident.
The two US Navy crafts carrying the 10 Marines had drifted three miles into the waters surrounding the Farsi Island in the Persian Gulf. US officials later blamed a navigational problem for sailors' drifting astray.
On January 13, Iran released a video showing the moment the sailors were arrested.