Lebanon
Middle East
Palestine
Zionist military drills seizure of Lebanese village
Military cadets at an Israeli officer training school have drilled how to occupy a village in Lebanon in a future war, Israel's media reports say.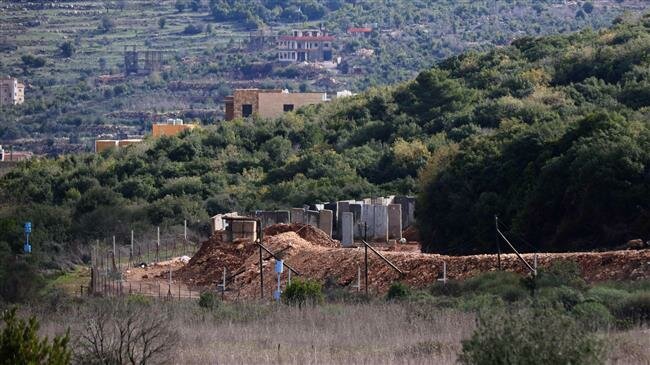 The drill involved infantry, armored corps, air force and intelligence-gathering troops and included identifying and eliminating threats in urban areas, Channel 12 news reported.
The war game simulated battles against missile-launching cells and underground combats in tunnels and bunkers with hiding enemy troops, it said.
"We will not enter every village" in a future conflict, Lt. Gen. Benny Aharon, who oversees commander training in the armored corps, said.
"We will choose the targets we need to conquer and hit those places we know will help us defeat the enemy — the places that are its center of gravity."
The exercise was aimed at teaching the cadets "how a future battle field will look and what is expected of them in war," Aharon said.
Last month, Hezbollah chief Sayyed Hassan Nasrallah warned Israel against launching a new military aggression on Lebanon, stressing that "Israeli forces will be destroyed" in such an eventuality.
"All in Israel know that any war on Lebanon needs to be decisive and swift. Hezbollah remains fairly capable and utterly determined irrespective of sanctions imposed on it," he said.
"The Zionist regime fears launching a new war, even on the besieged Gaza Strip, let alone Lebanon. All Israeli battalions will be destroyed under the eyes of mainstream media and the entire world, if they dare enter Lebanon."
Nasrallah said, "We will not compromise on even one iota of the Lebanese soil."
'Israeli forces to be destroyed if they attack Lebanon'The Hezbollah chief has warned that Israeli battalions will be destroyed in case the Tel Aviv regime launches a new war on Lebanon.
Hezbollah was formed following the Israeli regime's invasion of Lebanon and the ensuing occupation of its southern parts in the 1980s.
Since then, the movement has helped the national army retake the occupied regions from Tel Aviv and thwart two Israeli acts of aggression in 2000 and 2006.