Palestine
zionist Netanyahu: Israel to continue settlement building: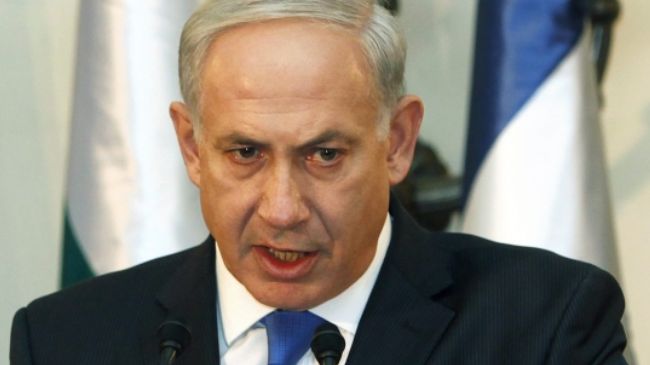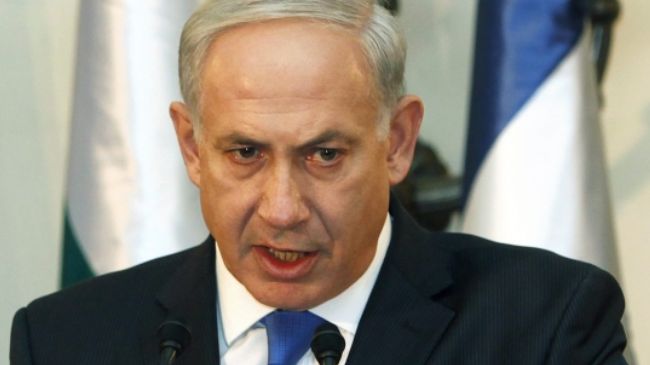 Slaughterer Israeli Prime Minister Benjamin Netanyahu says the construction of settlements will continue in the occupied East al-Quds (Jerusalem), despite international criticism.
Netanyahu made the remarks on Sunday, at the start of a weekly cabinet meeting, saying that there would be no "limitations on building in Jerusalem".
This comes just days after Israel's interior ministry gave a final approval for plans to build nearly 800 new housing units in the southern East al-Quds settlement of Gilo.
Earlier on Sunday, anti-Israeli settlement group Peace Now said that the Tel Aviv regime was also going ahead with plans to construct a military academy building on the Mount of Olives in East al-Quds.
Meanwhile on Thursday, European Union foreign policy chief Catherine Ashton expressed "deep regrets" over the Israeli interior ministry's decision, saying that settlements were "illegal under international law and threaten to make a two-state solution possible".
The Israeli settlements are considered illegal by the UN and most of the international community. The settlement's territories were captured by Israel in a war in 1967, and are hence seen as being subject to the Geneva Conventions, which forbids construction on occupied lands.
Not only has the presence and continued expansion of these settlements been a major source of international criticism against Israel, but they are also considered one of the main obstacles to Middle East peace.
More than half a million Israelis live in over 120 illegal settlements built since the 1967 Israeli occupation of the Palestinian territories of the West Bank and East al-Quds (Jerusalem).