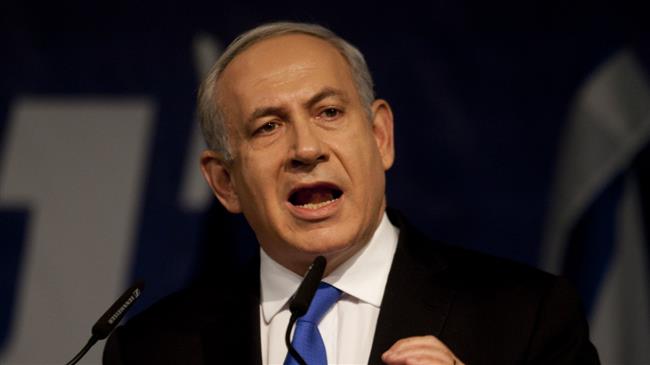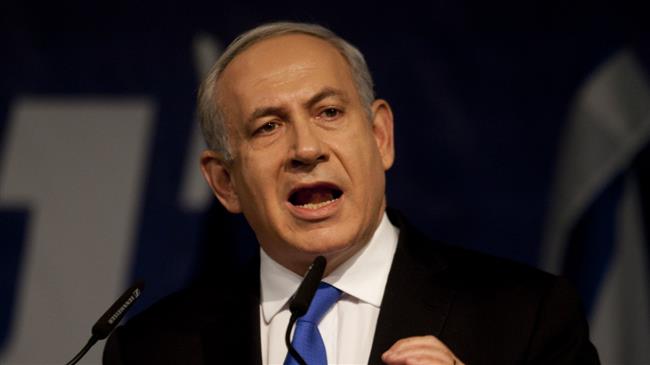 Terrorist Regime Prime Minister Benjamin Netanyahu has urged the International Criminal Court (ICC) to reject a request by Palestinians to upgrade their status to a full member.
Netanyahu said in a statement on Thursday that the ICC must reject the request by Palestinians authorities for the membership because "they did not rank as a state."
The Tel Aviv regime is considering a response to the move which could pave the way for the Palestinians to sue Israeli officials over war crimes. Netanyahu has chaired a high-level meeting at the ministry of military affairs to discuss ways to shield Israeli military officials against the possible prosecution.
On Wednesday, Mahmoud Abbas, the president of the Palestinian national unity government, signed the documents necessary for Palestine to join 20 international organizations, including the ICC.
Abbas' decision is believed to be closely related to the outcome of a UN Security Council meeting on December 30, when the body failed to pass a resolution requiring Israel to end its occupation of the Palestinian territories captured in 1967.
The ICC has the legal authority to prosecute individuals for war crimes, an issue that Israelis have been repeatedly accused of over the massacre of Palestinians.
Israel has launched three wars on Palestinians in the besieged Gaza Strip since 2008. During the latest military aggression against Gaza in summer 2014, Tel Aviv used advanced weapons to kill over 2,140 Palestinians and destroy thousands of homes.
The Israeli regime has also turned Gaza into the largest open-air prison by blockading the enclave.
Palestine secured an observer status at the ICC on October 8, 2014.