Africa
Zionist Nigerian forces kill 4 IMN followers during Arba'een rituals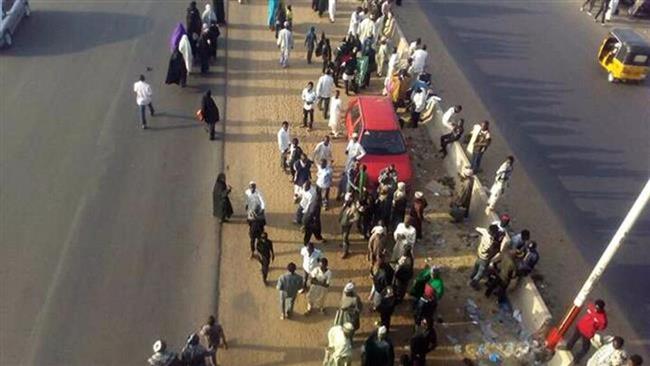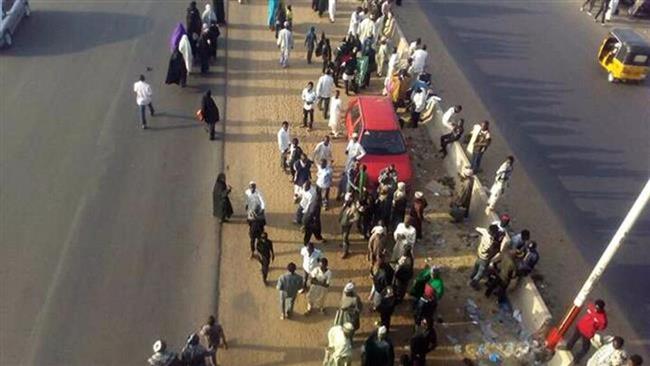 Zionist-puppet Nigerian regime forces have opened fire on the supporters of the Islamic Movement in Nigeria (IMN) during an annual religious procession in the country's north, killing four people.
The attack took place on Sunday, when the IMN members were peacefully marking the annual Arba'een mourning rituals in the northern Nigerian city of Kano.
Arba'een is the 40th day after the martyrdom anniversary of Imam Hussein (PBUH), the third Shia Imam and the grandson of Prophet Muhammad (PBUH), some 14 centuries ago.
Local residents and witnesses said that Nigerian police began firing tear gas followed by live bullets as mourners and the supporters of the Shia Muslim group were marching from Kano to the city of Zaria in neighboring Kaduna State, where their detained leader, Sheikh Ibrahim Zakzaky, has his headquarters.
Ten members of the movement were reportedly arrested following the Sunday procession.
Describing the incident as an "unprovoked attack," IMN spokesman Yosuf Abdullahi said "a brother and two sisters" were among the victims who had been killed "by those constitutionally mandated to protect them."
The spokesman said the deadly attack was "yet another atrocity against peaceful and defenseless citizens who used their fundamental freedom of religion and association violating no law."
Kano police have strongly rejected using live bullets and killing any mourners.
In a similar attack last year, Nigerian armed forces opened fire on IMN's followers, killing nearly 100 and injuring hundreds more in Kano, where Arba'een processions are annually held.
IMN's followers have been subjected to a heavy-handed crackdown since two years ago when the army attacked a religious ceremony in their stronghold of Zaria in the north.
In December 2015, Nigerian forces raided the house of Sheikh Zakzaky and arrested him after killing those attempting to protect him, including one of the movement's senior leaders and its spokesman.
The Sheikh himself was shot seven times during the attacks and blinded in one eye and still remains in custody of the army with no charges filed against him.
The raid occurred a day after Nigerian soldiers attacked a group of Shia Muslims attending a ceremony at a religious center in the city of Zaria, accusing them of blocking the convoy of the army's chief of staff and attempting to "assassinate" him, which the Shia Muslims strongly denied.
The Islamic Human Rights Commission released a report, saying the Nigerian army killed 348 Muslims during the attack on the religious ceremony.