North America
Zionist Obama plans to host Zionist Netanyahu in Washington: White House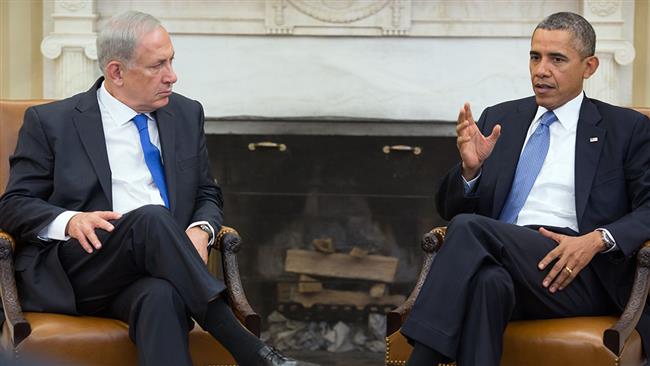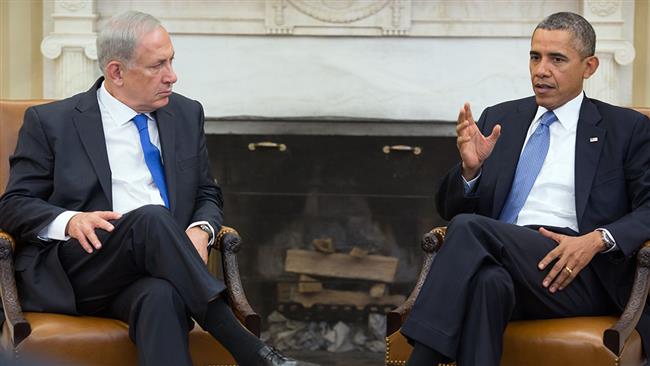 US President Barack Obama plans to host Israeli Prime Minister Benjamin Netanyahu in Washington in November, according to the White House.
Obama will use the meeting with Netanyahu to improve the tense relationship between the United States and Israel, which further worsened over the nuclear accord with Iran.
The president will also use the occasion to renew a longstanding offer of more military assistance designed to bolster Israel's military capabilities.
"The president has indicated on a number of occasions his desire to begin consultations with our Israeli allies about how to further deepen that cooperation," Josh Earnest, the White House press secretary, said.
"The president believes the future of the relationship between the US and Israel is so critically important, and the president believes that future is something worth talking about and investing in," Earnest said. "I'm sure that will be part the discussion he'll have with the prime minister."
The Israeli prime minister has been a vocal critic of the P5+1 group's nuclear deal with Iran and has focused on derailing it, causing great resentment within the White House.
The US president has aggressively countered Netanyahu's arguments against the pending agreement, characterizing opponents as warmongers.
Ties have been further strained with Obama over Netanyahu's resistance to the creation of a Palestinian state, which has been a key element of US foreign policy.
But the White House said on Friday that the upcoming meeting was a sign that ties between Washington and Tel Aviv were strong enough to survive the serious differences.
"It's an indication that despite our well-known differences on even some key issues, the bond between the United States and Israel when it comes to our security relationship is unshakable," Earnest said.