North America
Zionist Obama to meet US-puppet Jordan's king in California desert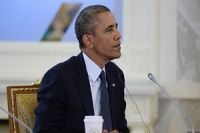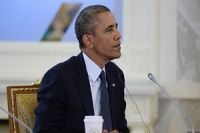 President Barack Obama will launch a new round of Middle East diplomacy Friday in a plush oasis in the arid California desert, hosting a Valentine's Day summit with Jordan's King Abdullah II.
According to AFP, Obama and the king will swap the piles of snow in Washington for the Sunnylands retreat at the Annenberg estate in Palm Springs, to discuss issues including the pitiful torrent of refugees pouring into Jordan from Syria.
The meeting will be the first of a trio of meetings between Obama and key Middle East leaders in the coming weeks.